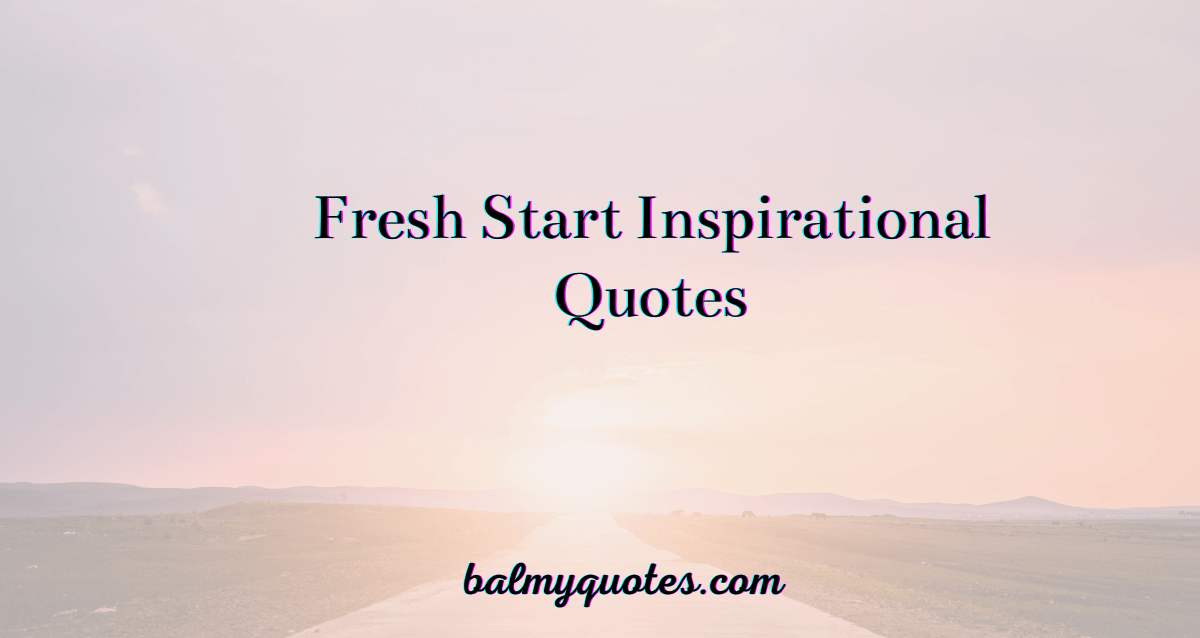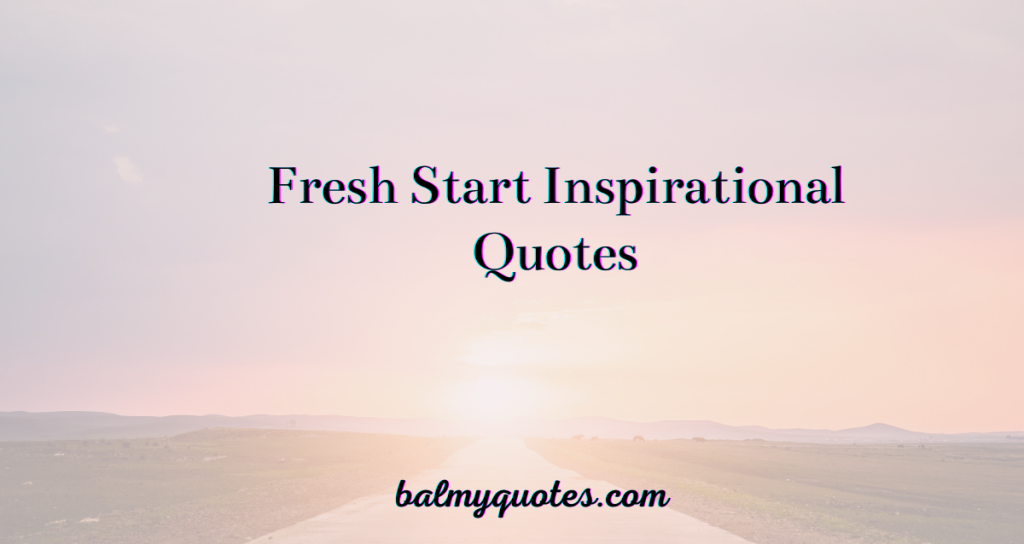 A fresh start can be a rebound from a rough patch or the beginning of a new journey. Whatever its form, it's better to have a fresh start, but it's not always easy. We have all been there. A fresh start can help you rediscover your purpose and passion and give you the confidence to take on new challenges. So if you're looking for a way to start fresh, we have created 20 inspirational new beginning quotes to motivate you to start a new beginning.
New Beginning Motivational Quotes
#1 "Every day is a new opportunity to begin again. Every day is your birthday." —Dalai Lama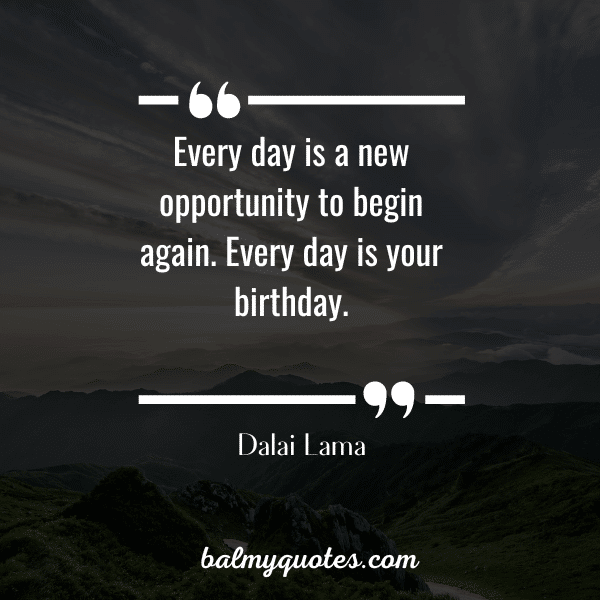 This quote by the Dalai Lama is a reminder that every day is an opportunity to start over and make a new effort. We all have bad days, but the only way to get past them is to keep going, keep trying, and do our best. And that's what today is all about—doing your best!
#2 "The first step towards getting somewhere is to decide you're not going to stay where you are." – J.P Morgan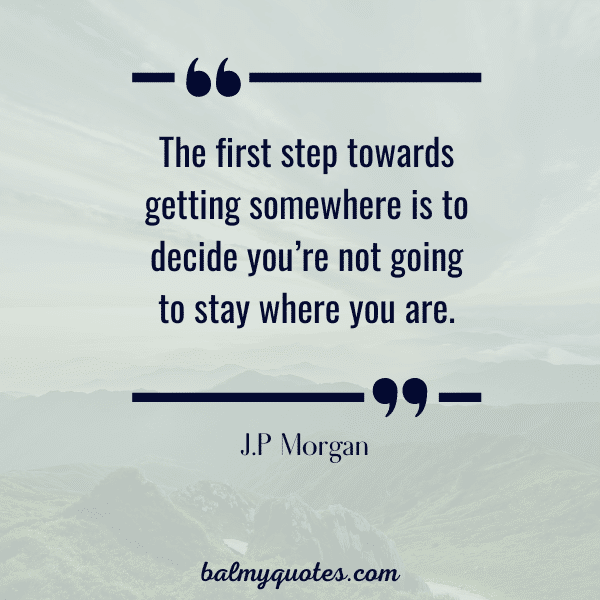 It's easy to feel stuck in life, especially when you feel like nothing is changing and the same thing happens day after day. But the truth is if you want things to change, they will. The only thing standing between where you are now and where you want to be is YOU. If you want to make your dreams come true, then you need to get out of your comfort zone and take action—even if it's uncomfortable at first.
#3 "Every day is a chance to begin again. Don't focus on the failures of yesterday, start today with positive thoughts and expectations."- Catherine Pulsifer
#4 "I want every day to be a fresh start on expanding what is possible."- Oprah Winfrey
#5 "Nothing in the universe can stop you from letting go and starting over." – Guy Finley
In other words, no one or thing can stop you from doing what you want to do. You should not allow anything to stop you from achieving your goals because nothing can stop you from achieving them.
Fresh Start Quotes
#6 "Do not wait until the conditions are perfect to begin. Beginning makes the condition perfect."- Alan Cohen
#7 "A fresh start gives us the chance to reflect on the past, weigh the things we've done, and apply what we've learned from those things to the future."- R.J Palacio
#8 "You don't have to be great to start, but you have to start to be great."- Joe Sabah
#9 "We cannot start over, but we can begin now, and make a new ending."- Zig Ziglar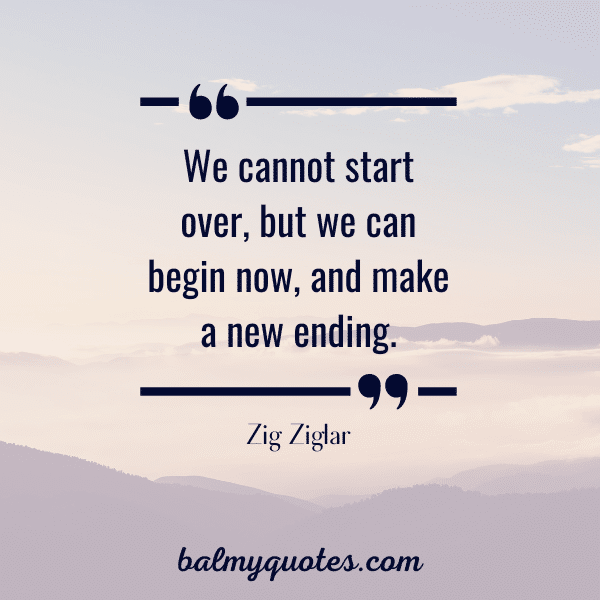 It's one my favorite quote from Zig Zigalr. We need to stop dwelling on the past and start focusing on what we can do today.We can't go back in time and change things, but we can make a new beginning. That's the only thing that matters.
#10 "Every day is a fresh start; don't measure yourself by yesterday's troubles." – Dagny Scott Barrios
Short Quotes On New Beginning
#11 "Every new beginning comes from some other beginning's end."- Seneca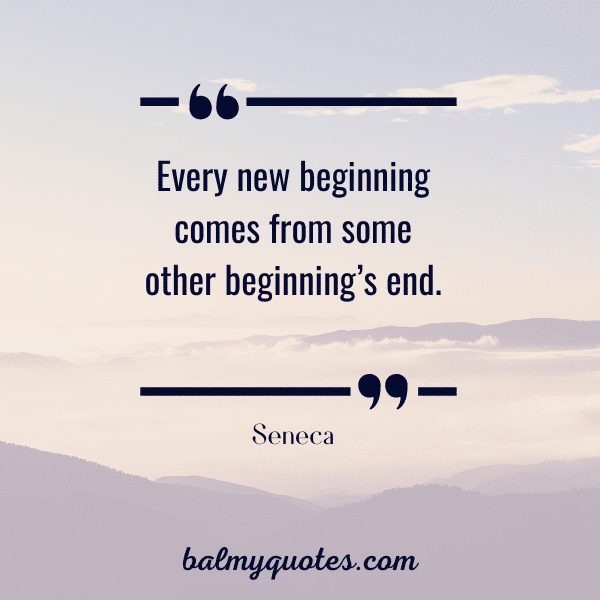 #12 "You can make a fresh start with your final breath."- Bertolt Brecht
#13 "The beginning is the most important part of work."- Plato
#14 "Every moment is a fresh beginning" – T. S. Eliot
#15 "No matter how hard the past is, you can always begin again."- Buddha
Sometimes we get so caught up in our past that we forget there's hope for the future. This quote from Buddha reminds us that no matter how hard our pasts are, or how much pain or suffering we've faced, we can always begin again. All it takes is one step at a time
#16 "Every day is a fresh start. Wake up with a thankful heart."- Kristen Butler
#17 "Be willing to be a beginner every single morning."- Mesiter Eckhart
#18 "Everybody deserves a fresh start every once in a while."- Bugsy Siegel
#19 "Failure is the opportunity to begin again more intelligently."- Henry Ford
#20 "The way to get started is to quit talking and begin doing. – " Walt Disney
Related Posts