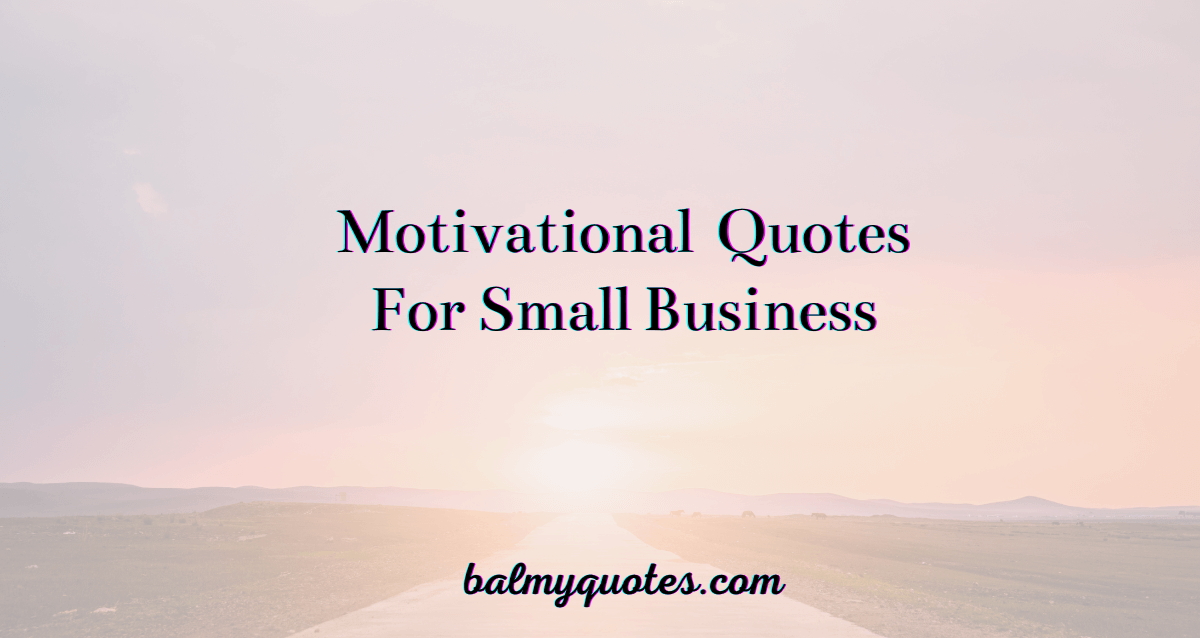 Starting a business is a long and challenging process, regardless of how big or small it is. It is easy to get discouraged and give up when you're trying to build a company from the ground up. That's why I've created this list of 25 motivational quotes for small business owners to keep them motivated during tough times!
The following quotes will surely motivate you, whether you're feeling down about your business or need some inspiration.
Inspirational Quotes (Business Owners)
#1 "An obstacle is often a stepping stone." – William Prescott
We all face challenges in our lives. It's easy to get frustrated and feel like they're standing in the way of what we want to accomplish. But really, they're just opportunities to grow and learn!
#2 "Don't be afraid to take risks. There is no growth without risk." – Anonymous
When trying to grow in a business, it can sometimes feel like you're taking a risk every time you try something new. But don't let that stop you from trying new things—it's the only way you'll ever be able to grow!
#3 "When the going gets tough, the tough get going!"
When things get tough, you will keep going. You aren't going to give up or let the challenges stop you from reaching your goals.
#4 "You can do anything you set your mind to!"
This quote is a reminder that when you want something, you should go for it. It doesn't matter what anyone else thinks or says. You will get there if you're determined to do something and put your mind to it.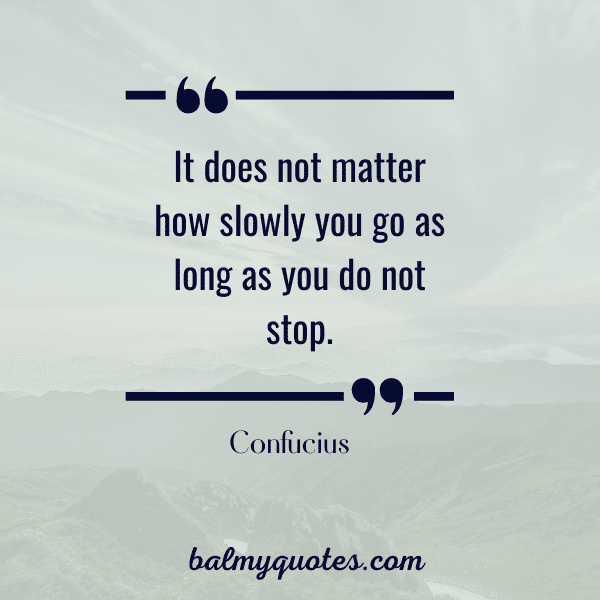 #5 "It does not matter how slowly you go as long as you do not stop."- Confucius
Confucius's quote is about perseverance. It doesn't matter how slowly you go as long as you don't stop moving forward. In the end, you will achieve your goals if you keep going.
#6 "It's not what happens to you that matters, it's how you handle it that counts!"
You shouldn't let what happens to you define who you are. You can choose to be happy and optimistic, or you can choose to be pessimistic. It's up to you!
#7 "There is only one thing that makes a dream impossible to achieve: the fear of failure."- Paulo Coelho
In this quote, Paulo Coelho explains how fear of failure can only prevent you from reaching your dreams. You must go after your dreams and not let anything stop you from achieving them.
#8 "Never give up! Never surrender!"
Never give up hope or stop trying when facing a difficult situation or challenge. You should always keep fighting for your beliefs until the end—no matter what happens next!
#9 "The golden rule for every businessman is to put yourself in the customer's place"- Orison Swett Marden
The best way to succeed in business is to put yourself in the customer's place. It's all about making sure you're meeting your customers' needs.
#10 "Winner never quits and quitters never win."-Vince Lombardi
You should never give up, and winners never quit. It's a quote about perseverance and the importance of not giving up on your goal but working hard to achieve them.
#11 "In the middle of difficulty lies opportunity."- Albert Einstein
When faced with a challenging task, we should remember that the challenge itself is an opportunity for growth and learning.
#12 "Whenever you see a successful business someone once made a courageous decision."- Peter Drucker
In business, as well as in life, you must be able to make courageous decisions if you want to succeed.
#13 "Many life failures are from people who did not realize how close they were to success when they gave up."- Thomas Edison
This quote means that many failures in life are because people give up before they succeed.
#14 "Patience: This is the greatest business asset. Wait for the right time to make your moves."— J. Paul Getty
Patience is the most critical business asset. You'll never get ahead if you're always rushing to make a move. Be patient and wait for the right time to take action.
#15 "It's not how far you fall but how high you bounce that counts."-Zig Ziglar
It is critical to learn from failure and not be discouraged by it. You have to get back up and try again in order to succeed.
#16 "Believe you can and you're halfway there." – Theodore Roosevelt
It's a great reminder that if you believe in yourself, you can accomplish anything.
#17 "Never give up! Constant effort is the key to success"- Xavier Davis
You should never give up because, with constant effort, anything is possible.
#18 "What you do today can improve all your tomorrows." – Ralph Martson
Take action today so that you can have a better tomorrow.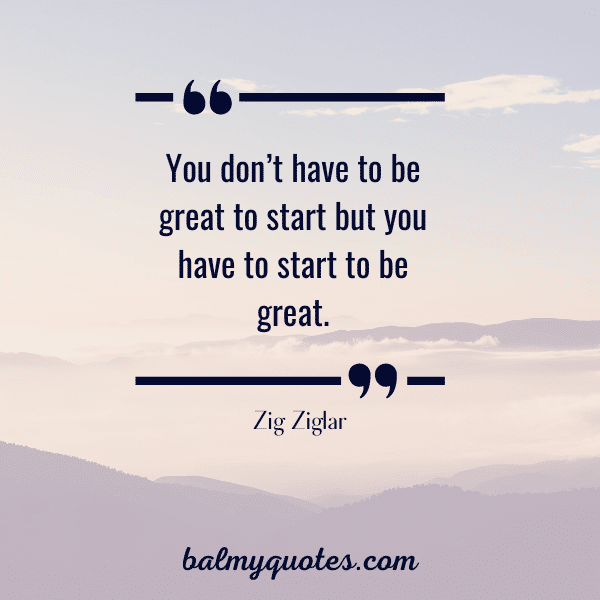 #19 "You don't have to be great to start but you have to start to be great."- Zig Ziglar
Don't wait for things to happen. Take action now. Taking small steps over time builds momentum for future success!
#20 "Always deliver more than expected."- Larry Page
This quote is an important reminder for us all to push ourselves to be better. You should always do your best and give more than what was expected.
#21 "The journey of a thousand miles begins with one step."- Lao Tuz
This quote is all about taking steps to achieve your goals, even if they're small ones. It's important to remember that you can do some things at a time. As long as you keep moving forward, you'll get there eventually!
Motivational Quotes On Customers( Small Business)
#22 "If you are not taking care of your customer, your competitor will." – Bob Hooey
If businesses fail to meet the needs of their customers, they can always be replaced by other businesses. It's essential to take care of your customers, or they'll go elsewhere!
#23 "Make the customer hero of your story"- Ann Handley
This quote is about keeping the customer at the center of your business. It's not about you, it's about them.
#24 "Your unhappy customers are the greatest source of learning."- Bill Gates
Seeing a customer unsatisfied with your product or service indicates that you have room for improvement. You can use this information to make changes that will make your product more appealing and therefore increase customer satisfaction.
#25 "You don't build a business. You build people and people build a business."- Zig Ziglar
This quote means that while it is crucial to building a business, it is more important to build the people who will be in your company. The people make up the company, so if you focus on building them, the company will be successful.
With these quotes, I hope you'll be inspired and motivated to stay positive and motivated. Especially if you are a new business owner, success can be hard to achieve but stay positive and motivated. You can make it as long as you never give up on your dream. Good luck.
Other Related Post