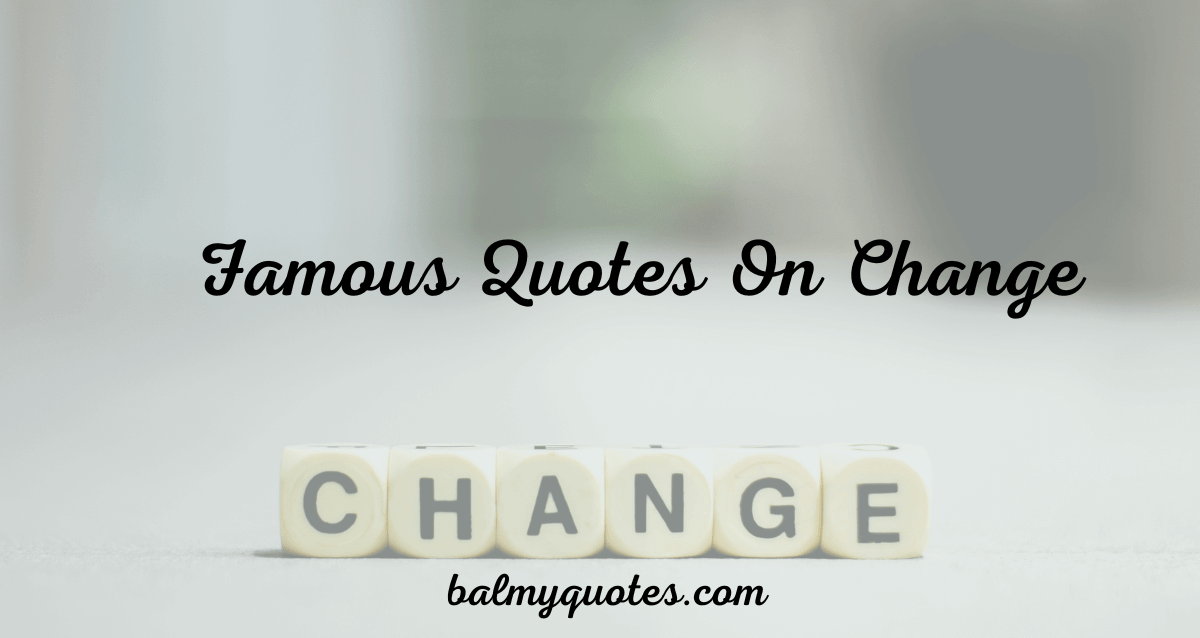 Change is difficult for most people because it means letting go of what we know and embracing something new. It isn't easy to understand what the future holds and what we should do about it. Sometimes, it can be everything because if there were no change, nothing would ever happen, or progress would not happen.
We can approach change in many ways, such as embracing it, accepting it, or resisting it. We have compiled 29 famous quotes on change from famous people. Hopefully, you like them and share them with your loved ones.
Quotes On Change By Famous People
"To improve is to change; to be perfect is to change often."- Winston Churchill
"By changing nothing, nothing changes." – Tony Robbins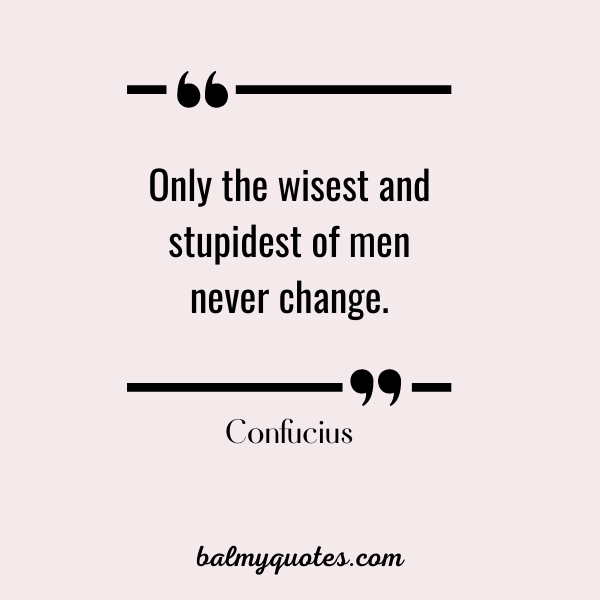 "Only the wisest and stupidest of men never change." – Confucius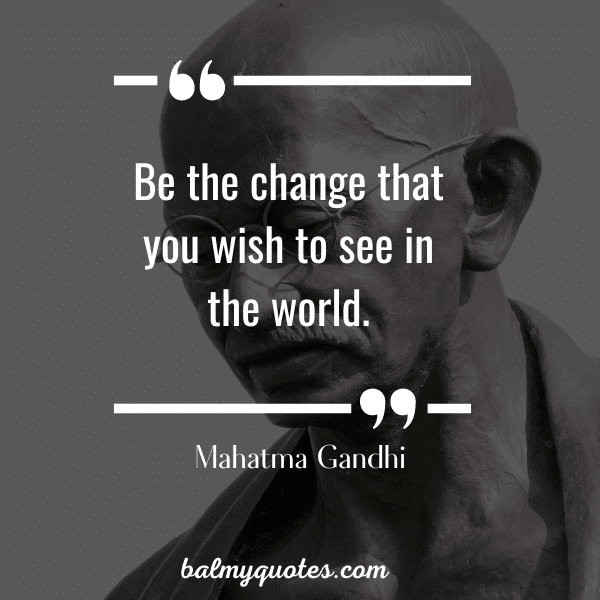 "Be the change that you wish to see in the world"- Mahatma Gandhi
"If you can't change it, change your attitude."- Maya Angelou
"Progress is impossible without a change, and those who cannot change their minds cannot change anything." – George Bernard Shaw
"Change is never painful, only resistance to change is painful."- Gautam Buddha
"Everyone thinks of changing the world but no one thinks of changing himself."- Leo Tolstoy
"Yesterday I was clever, so I wanted to change the world. Today I am wise, so I am changing myself."- Rumi
"The greatest discovery of all time is that a person can change his future by merely changing his attitude."- Oprah Winfrey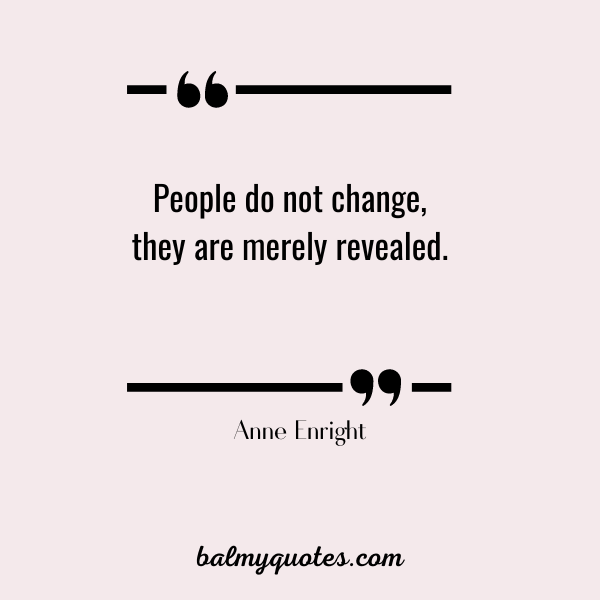 "People do not change, they are merely revealed." – Anne Enright
"Change is the law of life, And those who look only to the past or present are certain to miss the future."- John F.Kennedy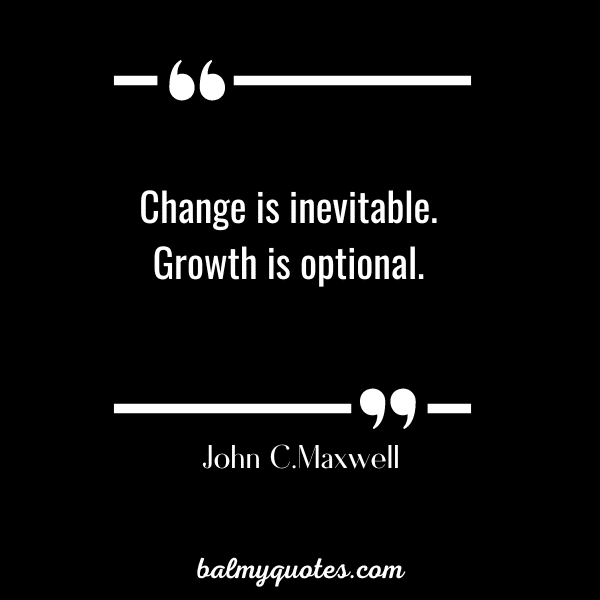 Inspirational Quotes
"Change is inevitable. Growth is optional."- John C.Maxwell
"People change over the years, and that changes situations for good and for bad."- Bobby Knight
"Some people don't like change, but you need to embrace change if the alternative is disaster."- Elon Musk
"People don't change, they just have momentary steps outside of their true character."- Chad Kultgen
"Change will not come if we wait for some other person, or if we wait for some other time. We are the ones we've been waiting for. We are the change that we seek."- Barack Obama
"If you change the way you look at things, the things you look at change." – Wayne Dyer
"Change. It has the power to uplift, to heal, to stimulate, surprise, open new doors, bring fresh experience and create excitement in life. Certainly it is worth the risk." – Leo Buscaglia
"If you realize that all things change, there is nothing you will try to hold on to. If you are not afraid of dying, there is nothing you cannot achieve."- Lao Tzu
"You cannot expect to achieve new goals or move beyond your present circumstances unless you change. "- Les Brown
"Life belongs to the living, and he who lives must be prepared for changes."- Johann Wolfgang
"The measure of intelligence is the ability to change."- Albert Einstein
"When in doubt, choose change."- Lily Leung
"If you do not change direction, you might end up where you are heading."- Lao Tzu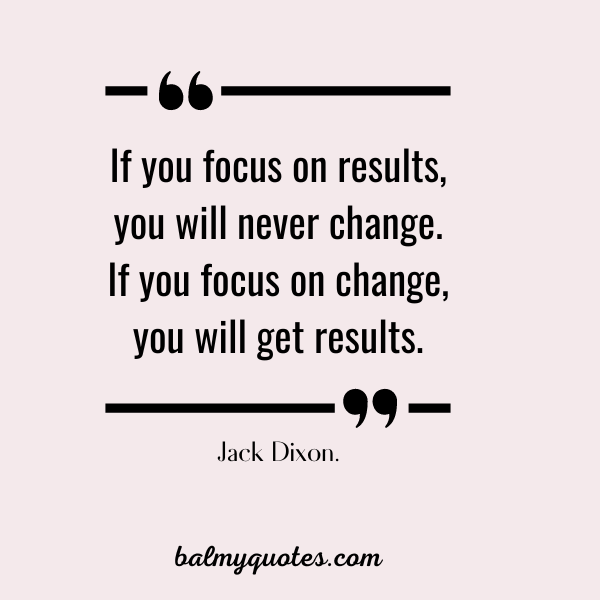 "If you focus on results, you will never change. If you focus on change, you will get results." – Jack Dixon.
"Change in all things is sweet."- Aristotle
"If you don't like how things are, change it! You are not a tree."- Jim Rohn
"Instead of focusing on that circumstances that you cannot change- focus strongly and powerfully on the circumstances that you can. "- Joy Page
OTHER QUOTES