In the fast-paced and ever-changing business world, women are carving out their place as influential leaders. Female bosses are breaking barriers and inspiring others to embrace their potential and reach for the stars. Their journeys are filled with stories of strength, resilience, and determination.
In this blog post, we gather a collection of inspiring quotes specifically tailored to uplift and empower female bosses.
These quotes aim to ignite confidence, foster leadership, and remind that every female boss has the power to conquer challenges, make a difference, and leave an indelible mark on the business world.
Inspirational Quotes For Female Bosses
#1. "Each time a woman stands up for herself, she stands up for all women." -Maya Angelou
#2. "Leadership is about making others better as a result of your presence and making sure that impact lasts in your absence." -Sheryl Sandberg
#3. "Leadership is not about being in charge. It is about taking care of those in your charge." – Simon Sinek.
#4. "You have within you right now everything you need to deal with whatever the world can throw at you." – Marie Forleo
#5. "Success isn't about the position you hold; it's about how you can inspire others with your vision and lead by example." – BQ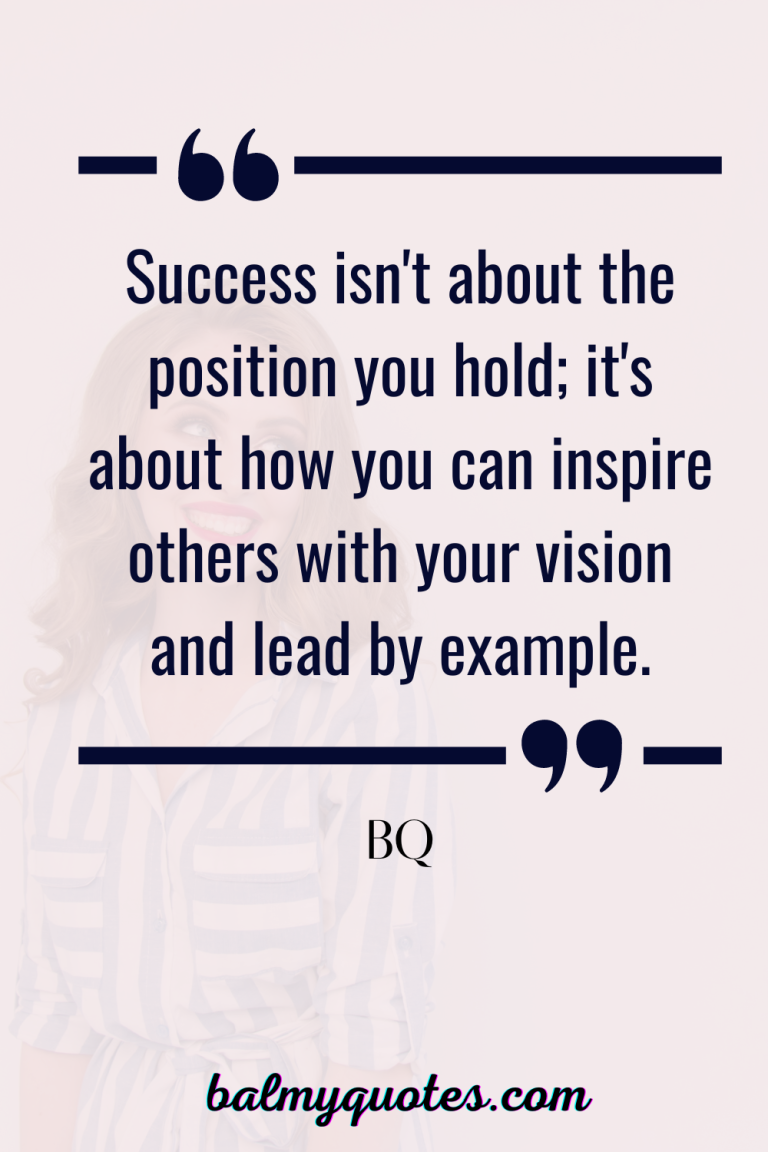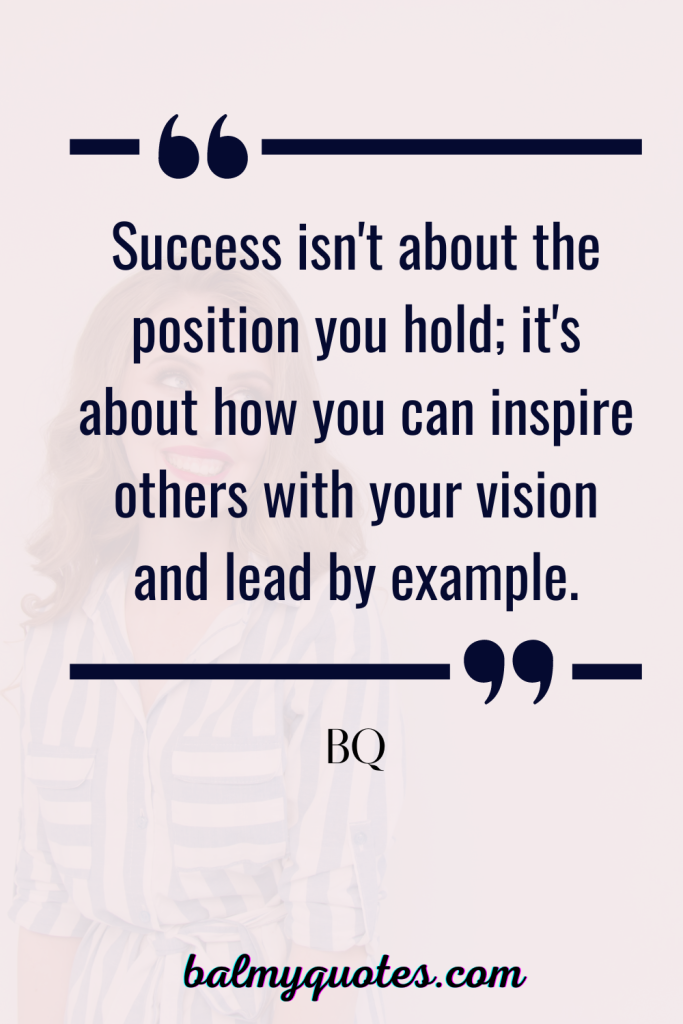 #6. "Leadership is not about commanding, but about uplifting others and helping them discover their true potential." – BQ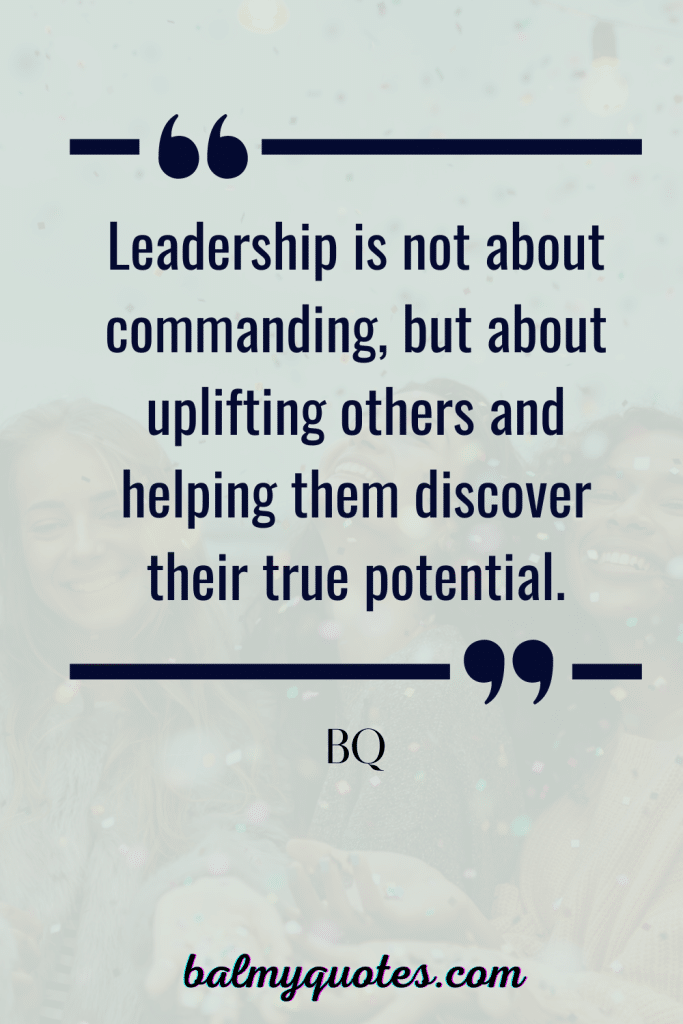 #7. "A true female boss leads not just with her mind but also with her heart. She understands that power is not just about leading, but also about lifting others up." – BQ
#8. "She believed she could, so she did." – Unknown
Encouragement Words For A Female Bosses
#9. "Keep shining, brilliant one. Your light ignites possibilities in others."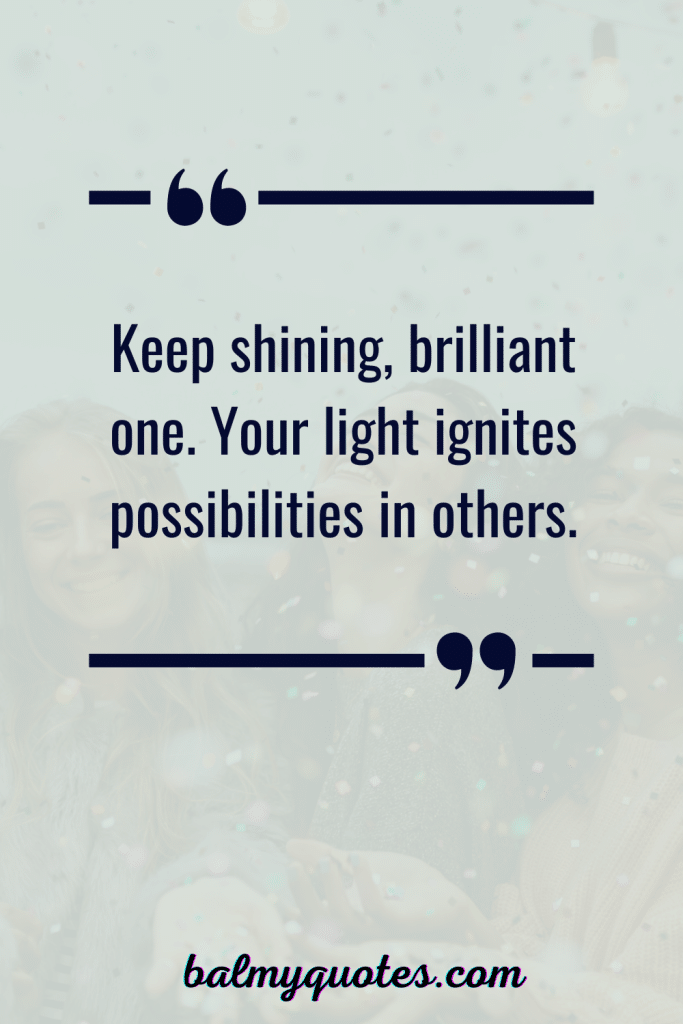 #10. "Don't fear power; embrace it. Your strength is needed in this world."
#11. "In every decision you make, your wisdom shines through. Continue to lead fearlessly."
#12. "Your leadership isn't just about guiding, but also about inspiring. You excel at both."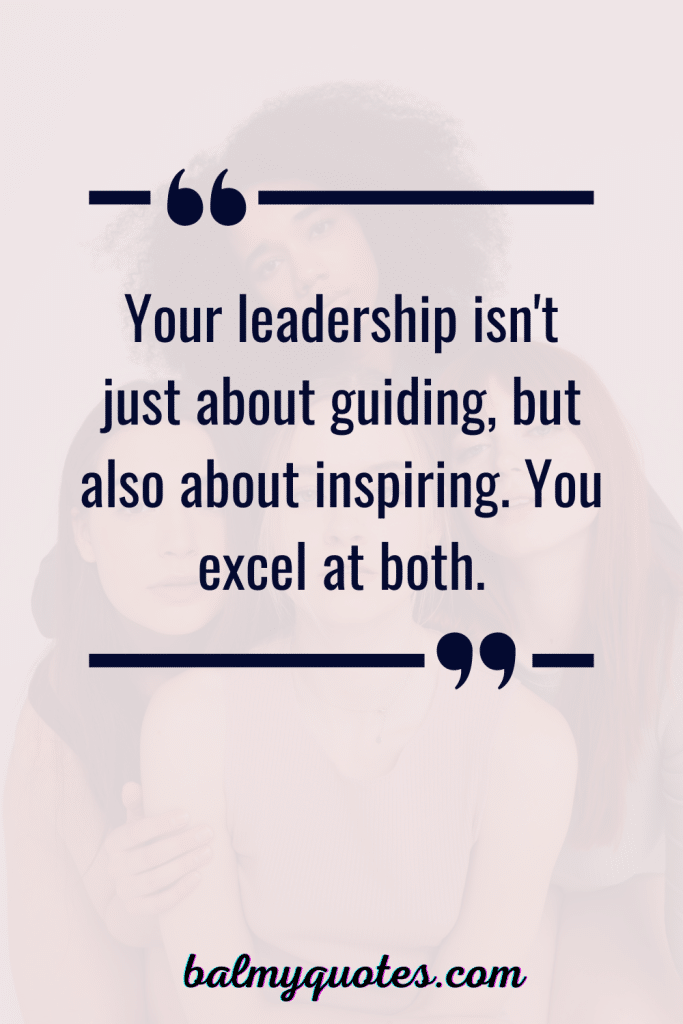 #13. "Being a boss is tough, but remember, diamonds are formed under pressure."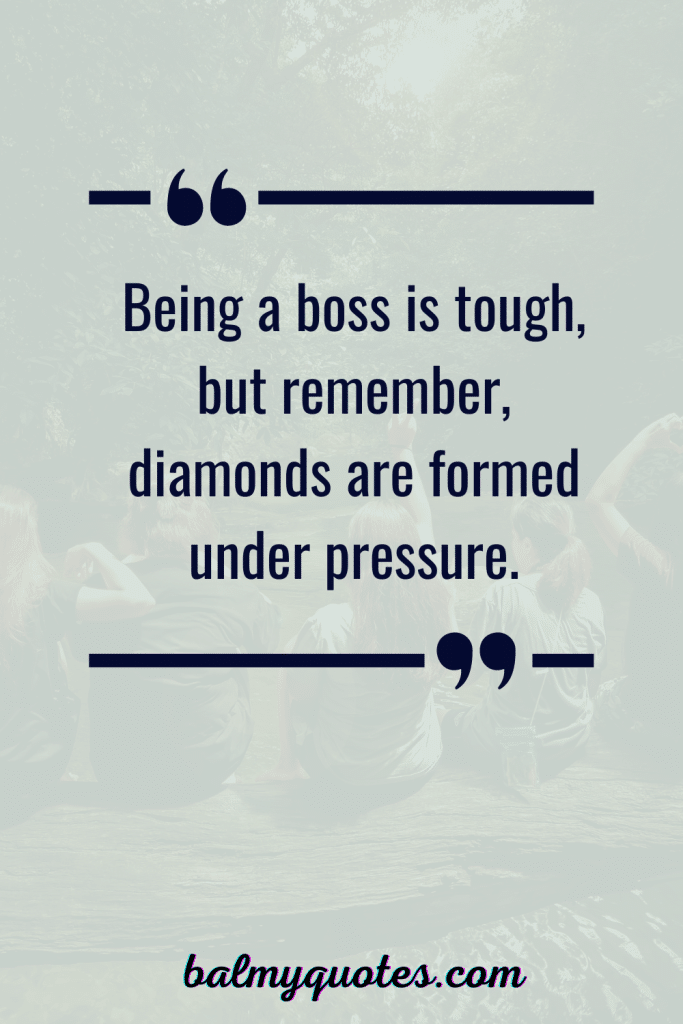 #14. "Never lose sight of your journey. Your path is clearing the way for others."
#15. "Your passion and vision are contagious. Thank you for creating an empowering work environment where we can thrive and grow."
Inspirational Quotes from Famous Female Bosses
#16. "I've learned that you shouldn't go through life with a catcher's mitt on both hands. You need to be able to throw something back." – Maya Angelou
#17. "I never dreamed about success. I worked for it." – Estée Lauder
#18. "I think the best role models for women are people who are fruitfully and confidently themselves, who bring light into the world." – Meryl Streep
#19. "If you're not making mistakes, then you're not making decisions." – Catherine Cook
#20. "I am not afraid of storms, for I am learning how to sail my ship." – Louisa May Alcott
#21. "The most courageous act is still to think for yourself. Aloud." – Coco Chanel
#22. "I just want women to always feel in control. Because we're capable, we're so capable." – Nicki Minaj
#23. "We need to reshape our own perception of how we view ourselves. We have to step up as women and take the lead." – Beyoncé
#24. "I'm tough, I'm ambitious, and I know exactly what I want. If that makes me a bitch, okay." – Madonna
#25. "Success isn't about how much money you make, it's about the difference you make in people's lives." – Michelle Obama
#26. "The question isn't who's going to let me; it's who's going to stop me." – Ayn Ran
#27. "I attribute my success to this: I never gave or took any excuse." – Florence Nightingale

Conclusion
In conclusion, these inspirational quotes about female bosses motivate, encourage, and empower female leaders to accomplish great things.
They remind us of the importance of female leadership in the workplace and show us the power of strong female role models. Female bosses can create a more equal and diverse work environment, and these quotes can inspire and empower them to do just that.
Other Quotes