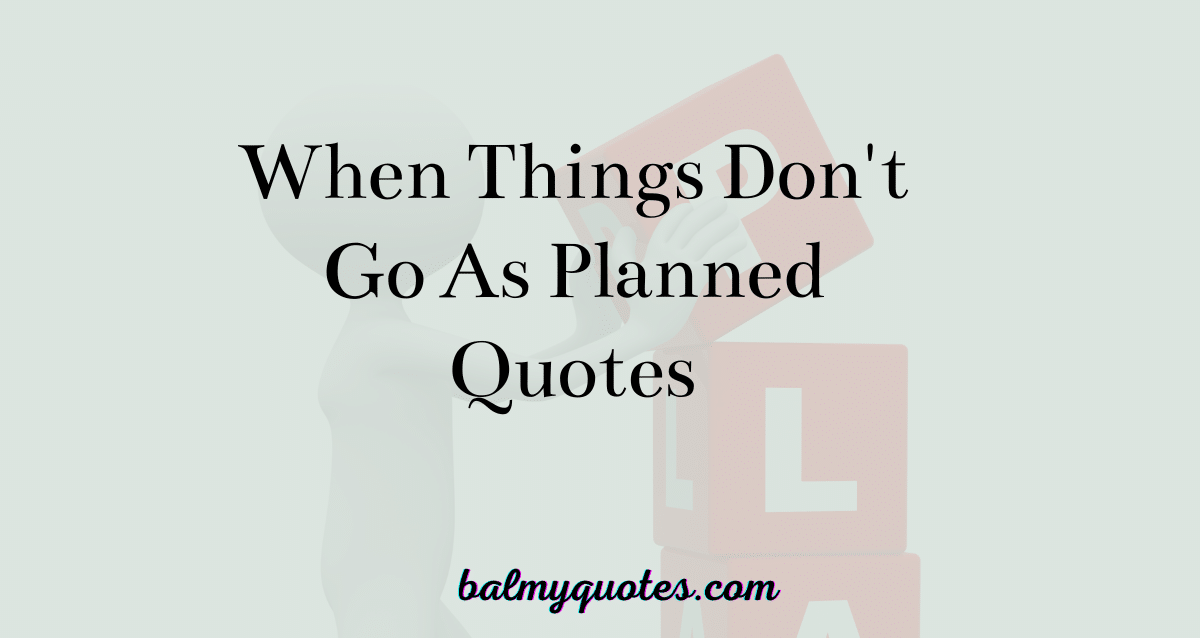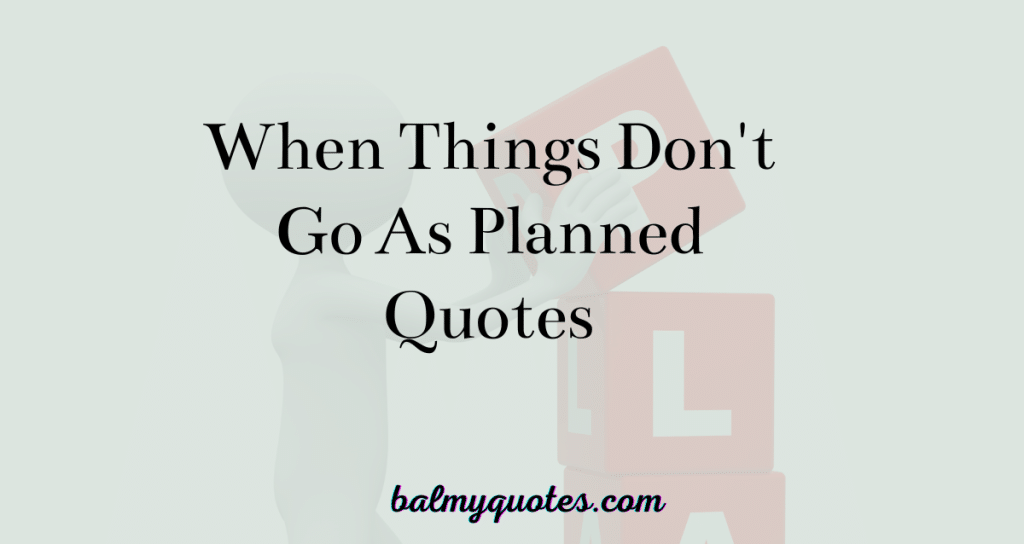 We've all had moments when our carefully crafted plans don't go as expected. Whether it's a project at work, a personal goal, or even a vacation, life has a way of throwing us curveballs. However, there are times when things do go as planned, and those moments can be just as important to acknowledge and appreciate. In this post, we'll explore some of the best 31 quotes on when things go as planned.
These quotes encourage us to appreciate what we have and to keep dreaming and chasing our goals, even when things don't go as planned. It reminds us that mistakes and setbacks are a natural part of life and that happiness can be found by adjusting our sails and focusing on the present.
Quotes to Help You Through Tough Times
Finding Strength and Courage
You can get discouraged when things don't go as planned. These quotes can help you find the courage to face whatever challenges come your way:
#1. "Strength doesn't come from what you can do. It comes from overcoming the things you thought you couldn't." – Rikki Rogers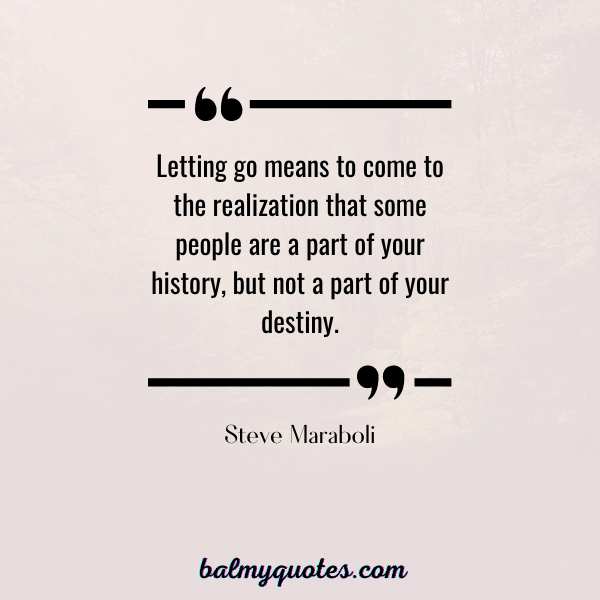 #2. "Courage doesn't always roar. Sometimes courage is the quiet voice at the end of the day saying, 'I will try again tomorrow." – Mary Anne Radmacher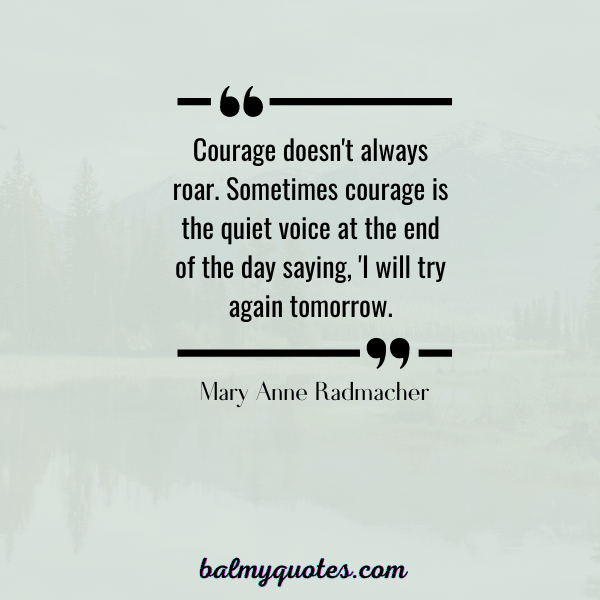 #3. "You gain strength, courage, and confidence by every experience in which you really stop to look fear in the face. You must do the thing which you think you cannot do." – Eleanor Roosevelt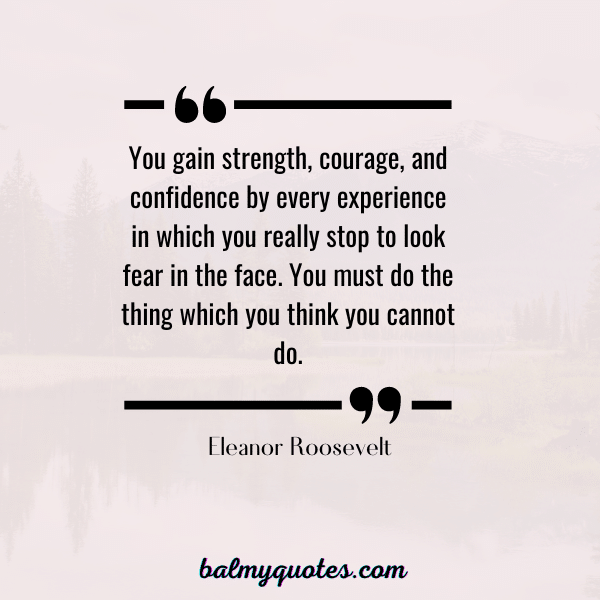 Letting Go and Moving On
Sometimes, the best thing you can do is let go of the life you planned and embrace the life waiting for you. These quotes can help you find the courage to let go and move on:
#4. "Letting go means to come to the realization that some people are a part of your history, but not a part of your destiny." – Steve Maraboli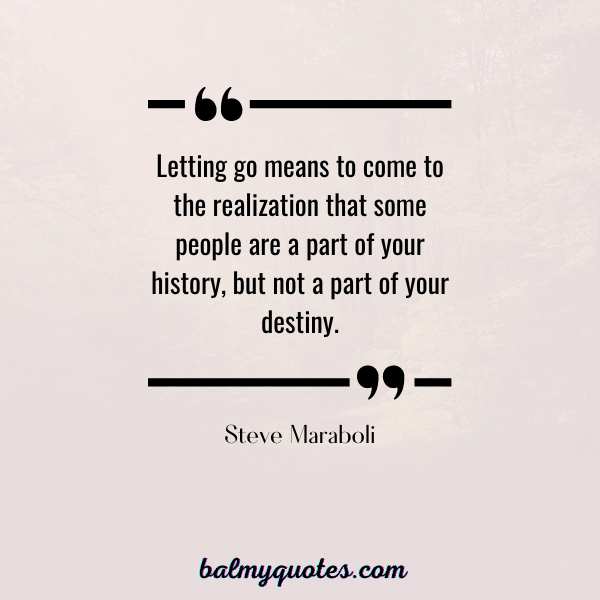 #5. "The only way to make sense out of change is to plunge into it, move with it, and join the dance." – Alan Watts
#6. "The truth is, unless you let go, unless you forgive yourself, unless you forgive the situation, unless you realize that the situation is over, you cannot move forward." – Steve Maraboli
#7. "We must be willing to let go of the life we planned so as to have the life that is waiting for us." – Joseph Campbell
#8. "I can't change the direction of the wind, but I can adjust my sails to always reach my destination." – Jimmy Dean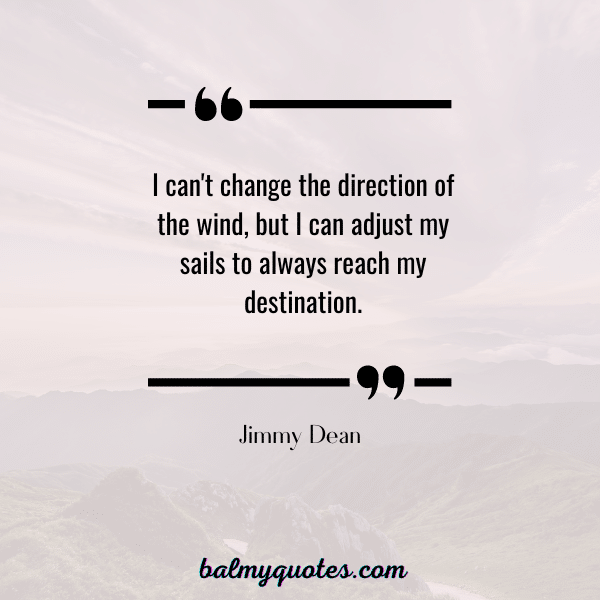 Embracing Change
Change can also be an opportunity for growth and transformation. These quotes can help you embrace change and see it as a positive force in your life:
#9. "The future belongs to those who believe in the beauty of their dreams." – Eleanor Roosevelt
#10. "Change is the law of life. And those who look only to the past or present are certain to miss the future." – John F. Kennedy
#11. "The magic in new beginnings is truly the most powerful of them all." – Josiyah Martin
#12. "The pessimist complains about the wind; the optimist expects it to change; the realist adjusts the sails." – William Arthur Ward
#13. "Life is a series of natural and spontaneous changes. Don't resist them; that only creates sorrow. Let reality be reality. Let things flow naturally forward in whatever way they like." – Lao Tzu
Remember, everything will be okay in the end. If it's not okay, it's not the end.
Unexpected Turns: Quotes for When Life Throws You a Curveball
#14. "When things don't go as planned, try to remember that everything happens for a reason."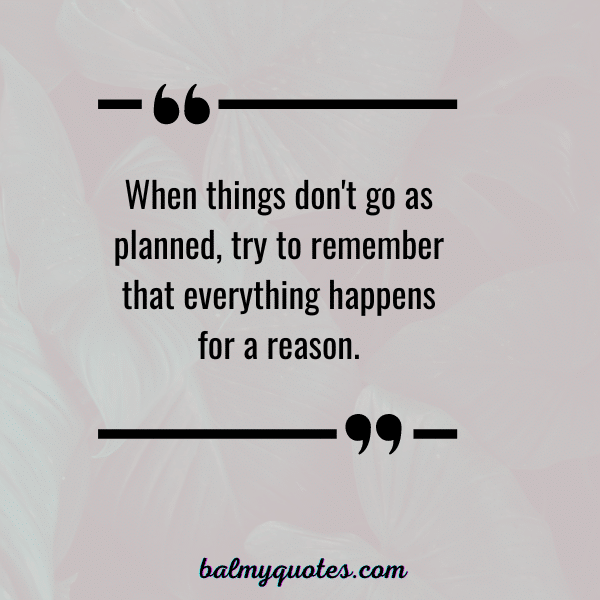 #15. "When things don't go as planned, it's not the end of the world. It's just the end of the plan."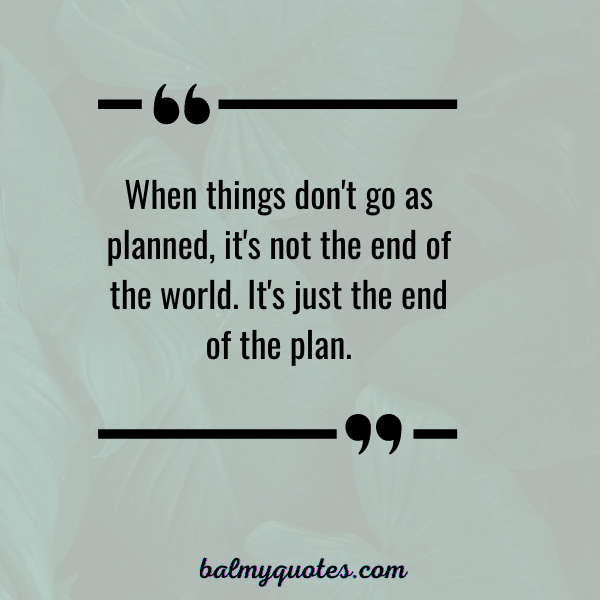 #16. "When things don't go as planned, remember that life is a journey, not a destination."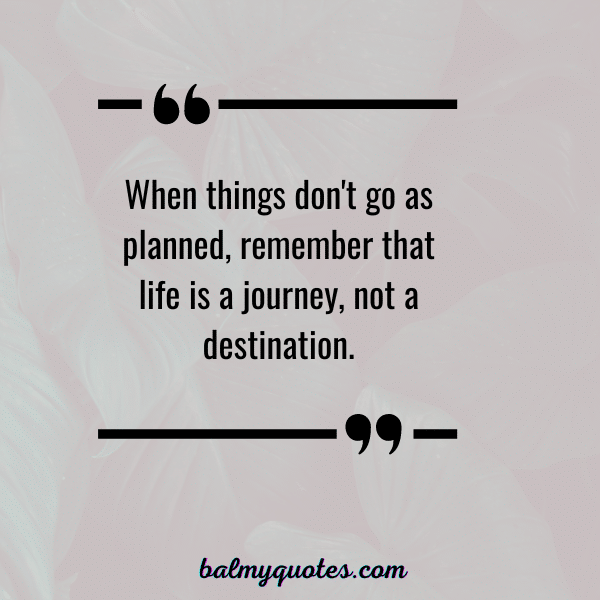 #17. "When things don't go as planned, it's a chance to tap into our resilience and strength."
#18. "Life is an adventure, and sometimes the best adventures are the ones we didn't plan for."
#19. "Sometimes the greatest blessings are the things we never thought we wanted."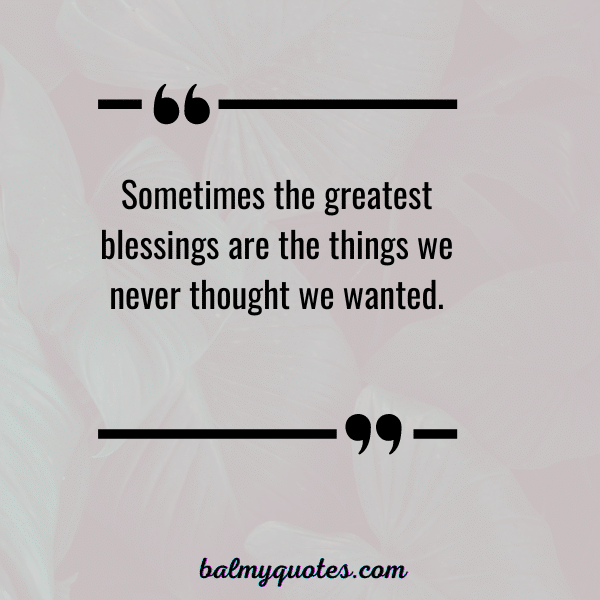 #20. "When things don't go as planned, it's an opportunity to create a new plan."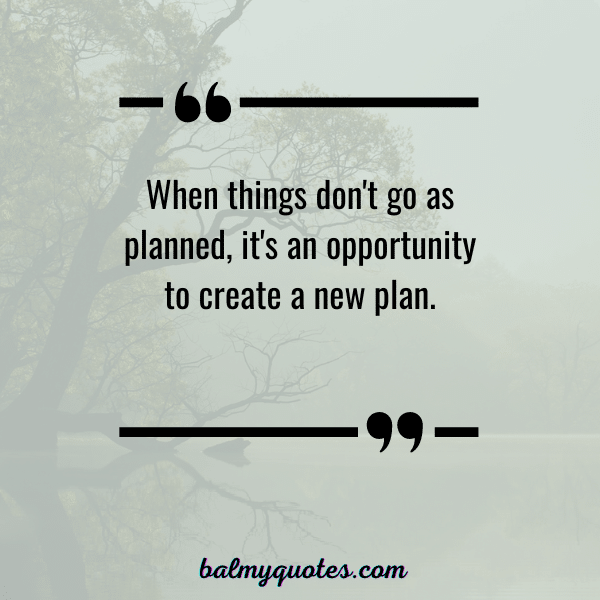 Short Quotes On When Things Don't Go As Planned
#21. "The beauty of life is found in the unexpected detours."
#22. "A change in plans doesn't mean a change in direction."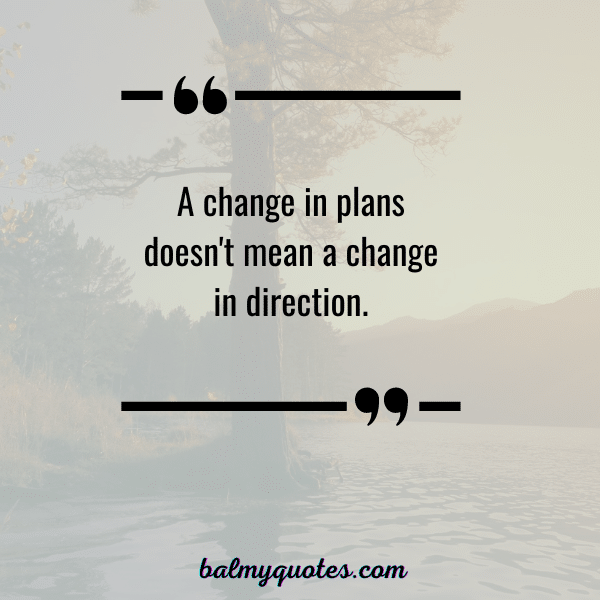 #23. "The obstacle is not the end of the road, it's just a bend in the path."
#24. "The detours in life can lead to the most beautiful destinations."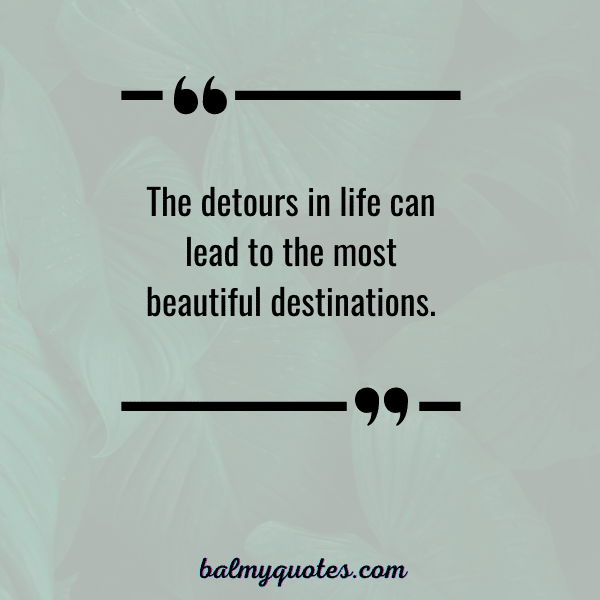 #25. "When one door closes, another one opens."
#26. "In every failure, there is a seed of success waiting to be discovered."
#27. "Life is unpredictable, but that makes it so beautiful."
#28. "In every disappointment, there is a lesson to be learned."
#29. "When plans change, don't be afraid to change with them."
#30. "Every cloud has a silver lining."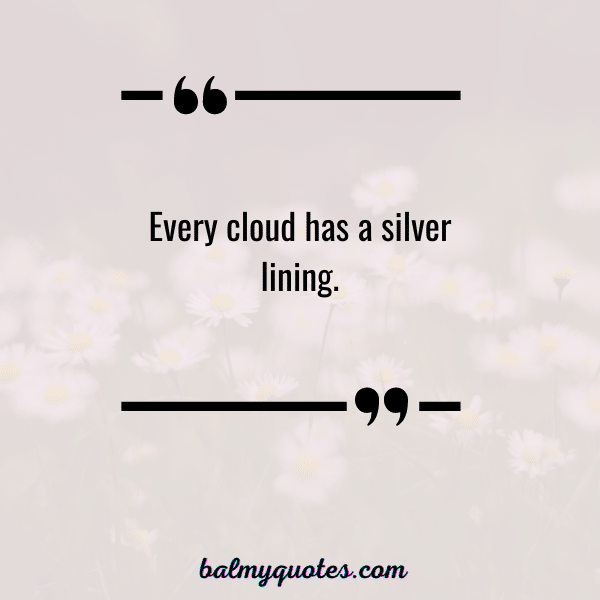 #31. "The only constant in life is change."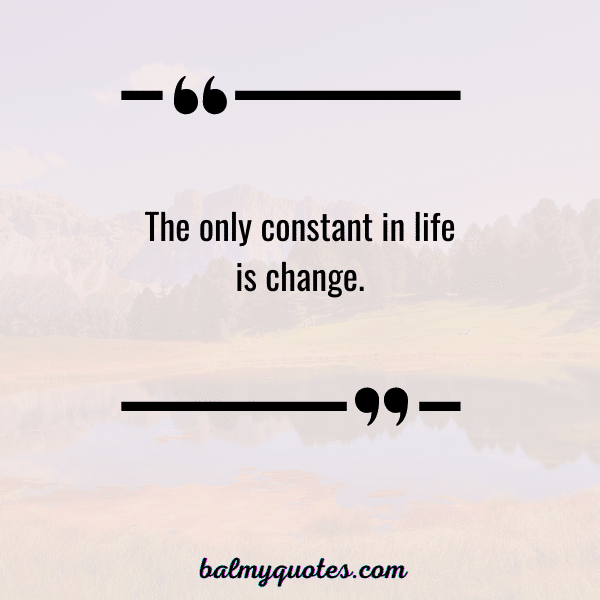 In conclusion, when things don't go as planned, it can be easy to feel discouraged, frustrated, or defeated. However, the quotes on this topic offer a different perspective that embraces the unexpected and finds the silver lining in disappointment.
Whether it's learning from failure, practicing resilience and perseverance, or embracing new opportunities that arise from setbacks, these quotes inspire us to view life's twists and turns as valuable lessons that can ultimately lead to growth and success.
If you enjoy reading these quotes, don't forget to share with family and friends.
Other Quotes