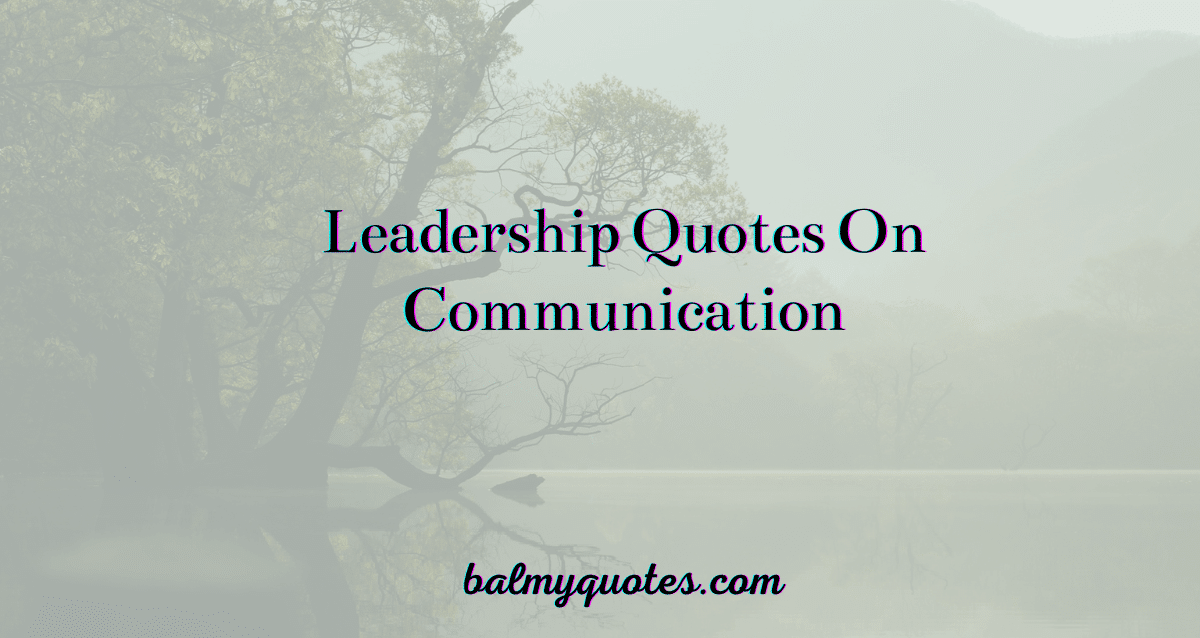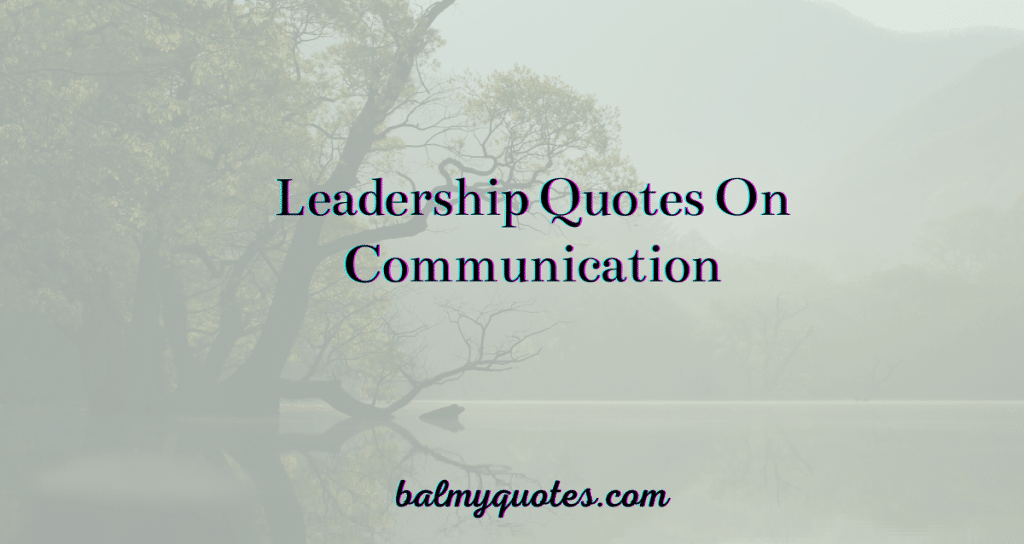 Effective communication is a key to leadership success. A great leader understands the importance of communication. Good communication can help you build strong relationships with those around you and motivate the team to work together toward achieving the organization's or business's goals. So if you are looking for communication quotes, here are 10 leadership quotes on communication that will inspire you to enhance your leadership skills.
10 Leadership Quotes On Communication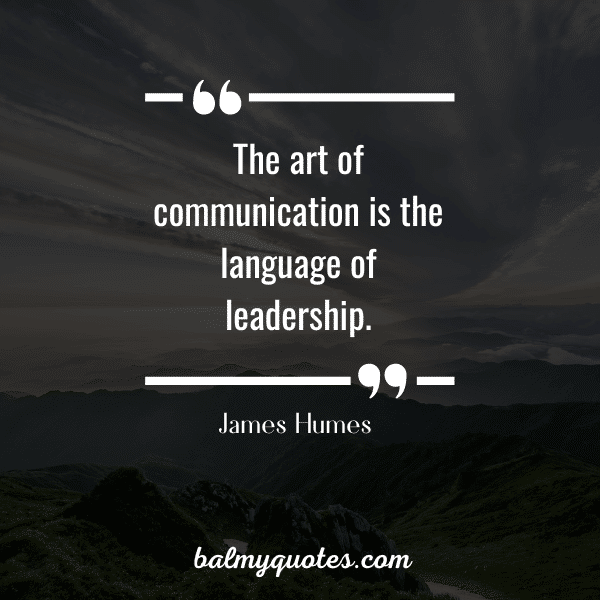 #1 "The art of communication is the language of leadership." – James Humes
This quote means that communication is one of the keys to being a good leader. Good communication is essential to connect with others and lead your organization forward. A good leader can articulate their vision and inspire others around them.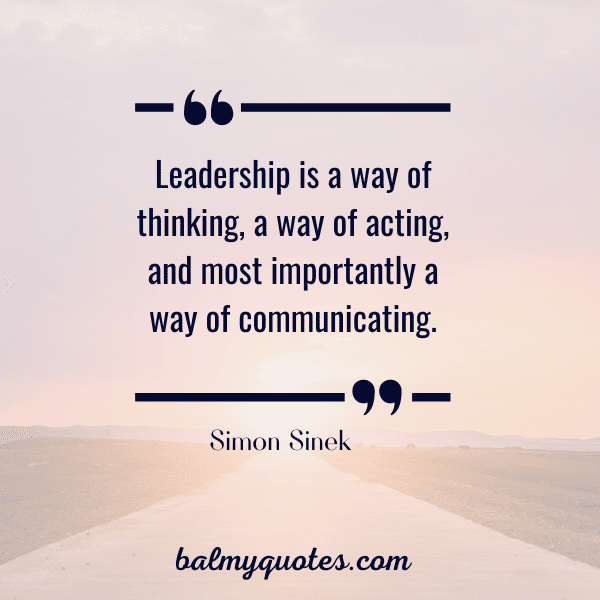 #2 "Leadership is a way of thinking, a way of acting, and most importantly a way of communicating."- Simon Sinek
This quote by Simon Sinek is so beautiful in its simplicity. It shows us that leadership is more than just taking charge or making decisions. It's about building relationships with the team, being honest with them about your goals and intentions, and helping them accomplish a goal.
#3 "The most important thing in communication is hearing what isn't said" ~ Peter Drucke
It's a great quote that discusses that communication is much more than the words that you say. You, as a leader, must go beyond words and listen to feelings, tone, and body language to understand what your employee is saying.
#4 "The single biggest problem in communication is the illusion that it has taken place."- George Bernard Shaw
The quote is about the illusion of communication, which tries to make people believe that communication has occurred, but in reality, it isn't.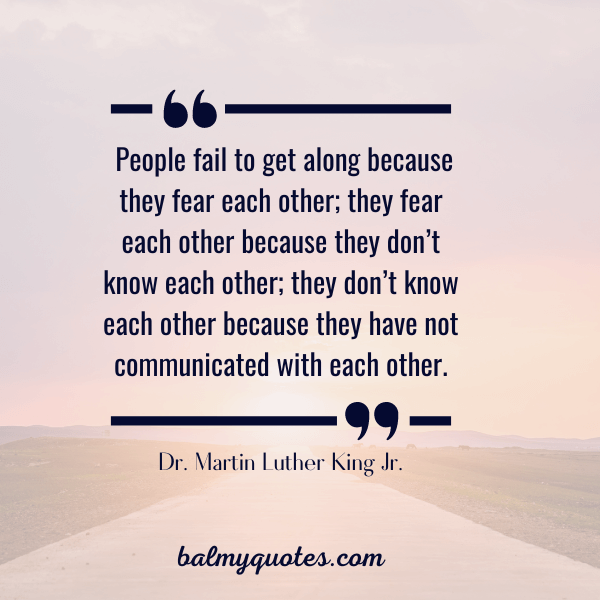 #5 "People fail to get along because they fear each other; they fear each other because they don't know each other; they don't know each other because they have not communicated with each other."- Dr. Martin Luther King Jr.
This quote is important because it reminds us that communication is critical—not just because it's necessary to get things done, but also because it helps us better understand people and connect with them. A competent leader should be able to communicate effectively with team members.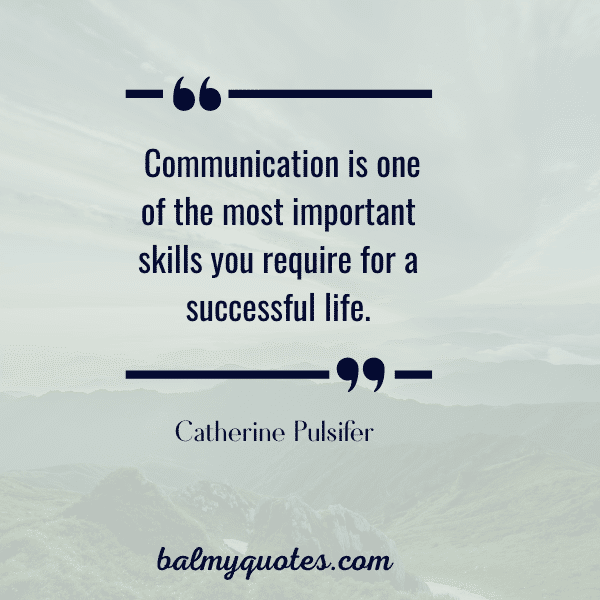 #6 "Communication is one of the most important skills you require for a successful life."- Catherine Pulsifer
This is a powerful quote! Communication is a skill you need to succeed in your life, and it's essential to know how to communicate effectively. It is vital for building relationships and understanding others and yourself.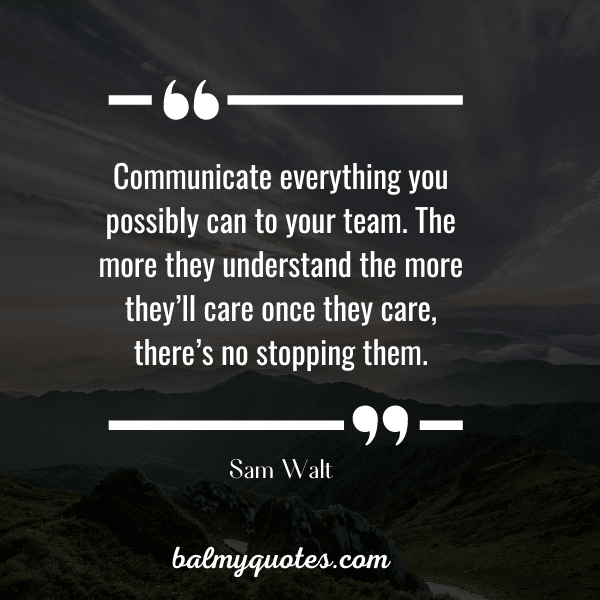 #7 "Communicate everything you possibly can to your team. The more they understand the more they'll care once they care, there's no stopping them."- Sam Walt
This quote is all about communication. It is key to success in any business. The more you communicate with your team, the more invested they will be and the more motivated they will be to work hard.
#8 "Communication – The human connection is the key to personal & career success."- Paul J. Meyer
Communication is one of the most essential life skills. It is not just about speaking well; it's also about listening, understanding, and empathizing with others.
#9 "Of all the life skills available to us, communication is perhaps the most empowering."- Brett Morrison
Communication is a skill that can empower you to achieve anything you want to do in life.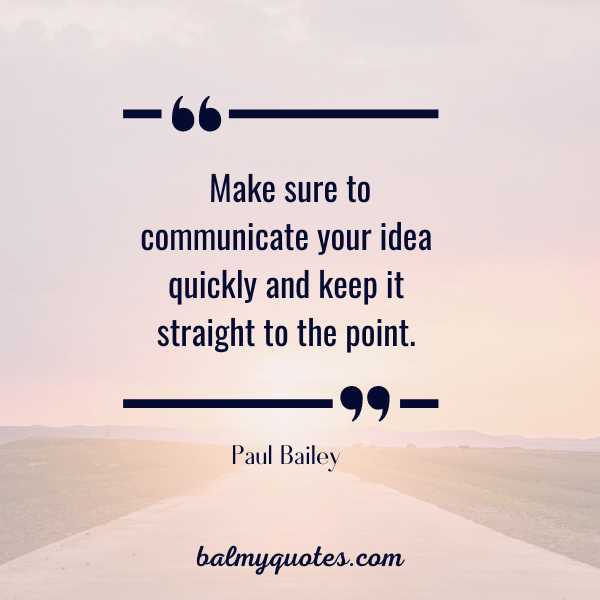 #10 "Make sure to communicate your idea quickly and keep it straight to the point."- Paul Bailey
In this quote by Paul Bailey, the author stresses the importance of communicating quickly, precisely, and on point. This is one of the most effective ways to get a message across.
I hope the quotes above inspire you to be a better communicator as a leader so that you can inspire your organization/business growth. Do not forget to share with your family and friends.
Thanks for reading!