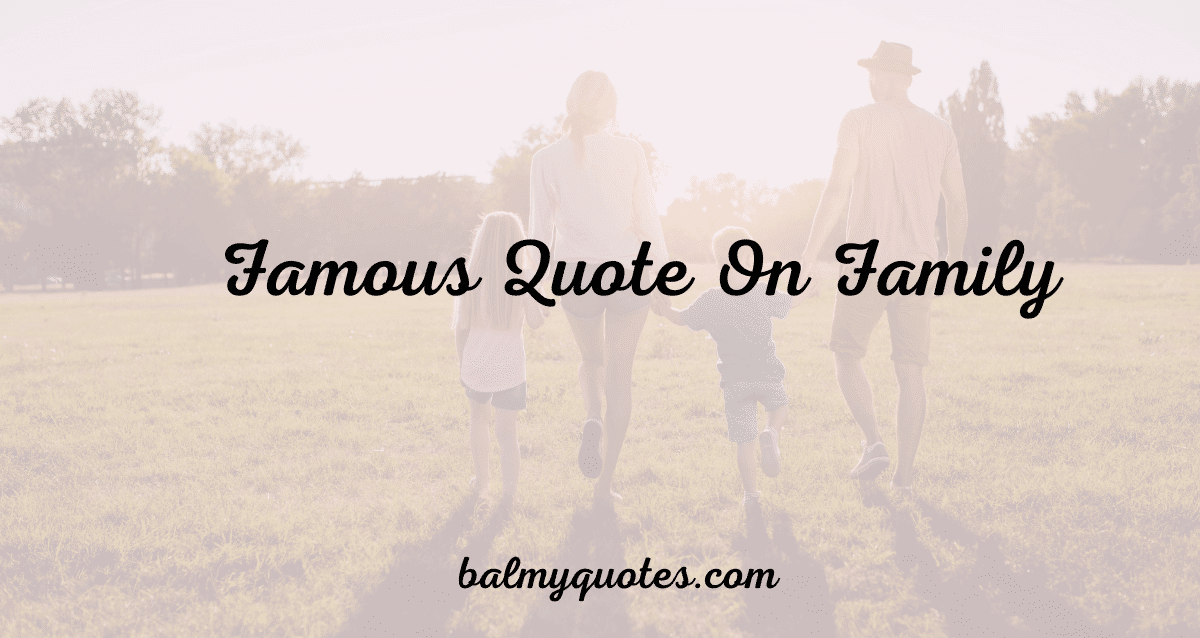 It's no secret that family is one of the essential parts of our lives. It is the one thing that has always remained the same, despite everything constantly changing around us. We have compiled 30 famous quotes on family to share with your loved ones.
It is important to be surrounded by people who care about us and will be there for us in good times and bad. Family is where we learn about love, trust, and acceptance.
And sometimes, family isn't even related by blood! Family can be anyone who makes you feel at home when you're far away from home. On that note, here are some famous quotes about the family you can share.
"You don't choose your family. They are God's gift to you, as you are to them." – Desmond Tutu
"Other things may change us, but we start and end with family." – Anthony Brandt
"What can you do to world peace? Go home and love your family."  – Mother Teresa
"Family is not an important thing. It's everything." – Michael J. Fox.
"Nothing is better than going home to family and eating good food and relaxing." – Irina Shayk
"Family is not about blood.It's about who is willingly to  hold your hand when you need it the most." Gautam Buddha
"I think togetherness is a very important ingredient to family life." – Barbara Bush
"Family means no one gets left behind or forgotten."- David Ogden Stiers
"Family should be the place where you can be your most complete self." – Oprah Winfrey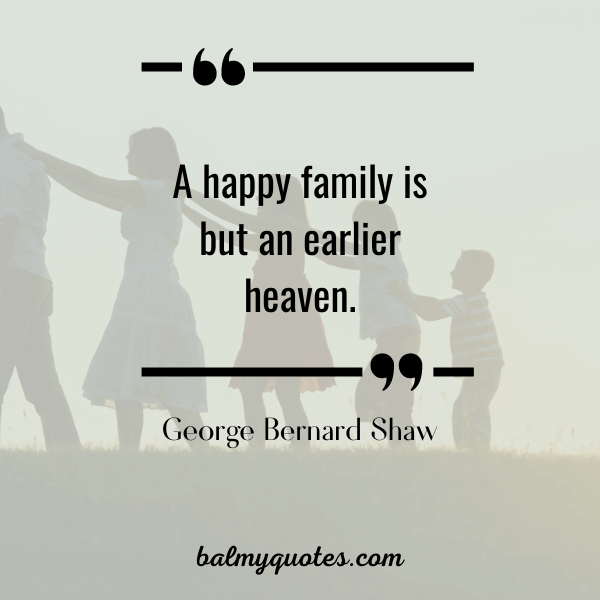 "A happy family is but an earlier heaven." – George Bernard Shaw
"When someone truly can be trusted to see who you are and want what's best for you no matter your official relationship, they are family." – Oprah Winfrey
"The most important thing in the world is family and love." – John Wooden.
"At the end of day, a loving family should find everything forgivable." – Mark V Olsen
"The family is one of nature's masterpieces." – George Santayana
"When trouble comes, it's your family that supports you." – Guy Lafleur
"A family is a place where minds come in contact with one another. If these minds love one another the home will be as beautiful as a flower garden. But if these minds get out of harmony with one another it is like a storm that plays havoc with the garden."- Gautam Buddha
"I sustain myself with the love of family." – Maya Angelou
"Being part of a family means smiling for photos." – Harry Morgan
"Happiness is having a large, loving, caring, close-knit family in another city."  ― George Burns
"A family is a place where principles are hammered and honed on the anvil of everyday living." – Charles R. Swindoll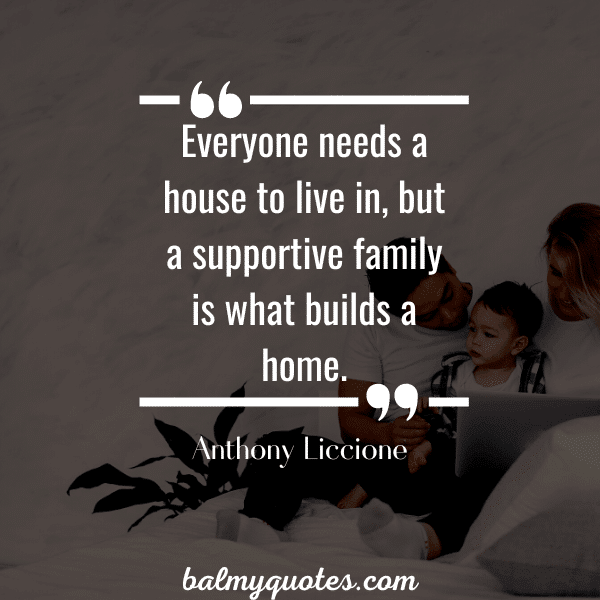 "Everyone needs a house to live in, but a supportive family is what builds a home." – Anthony Liccione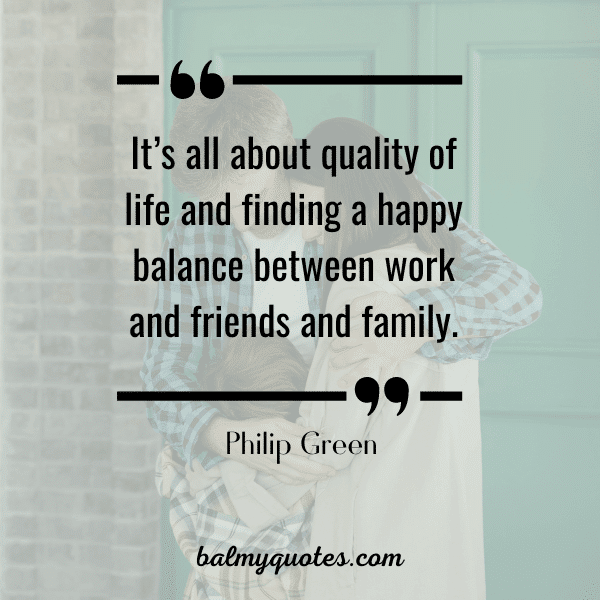 "It's all about quality of life and finding a happy balance between work and friends and family." – Philip Green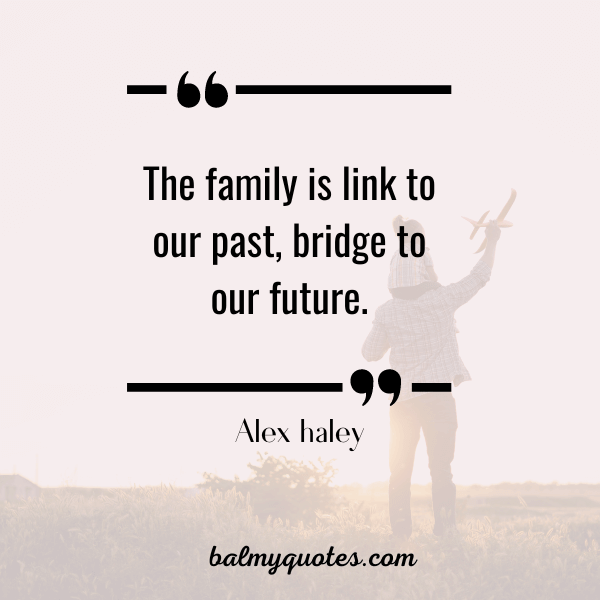 "The family is link to our past, bridge to our future." – Alex haley
"If you are too busy to enjoy quality time with your family, then you need to re-evaluate your priorities." – Dave Willis
"Other things may change us, we start and end with family." – Anthony Brandt.
"Home is where you are loved the most and act the worst." – Marjorie Pay Hinckley
"Families are like fudge-mostly sweet, with a nuts." – Les Dawson
"Family is like a music, some high notes, some low notes but always a beautiful song."  -Eva Burrows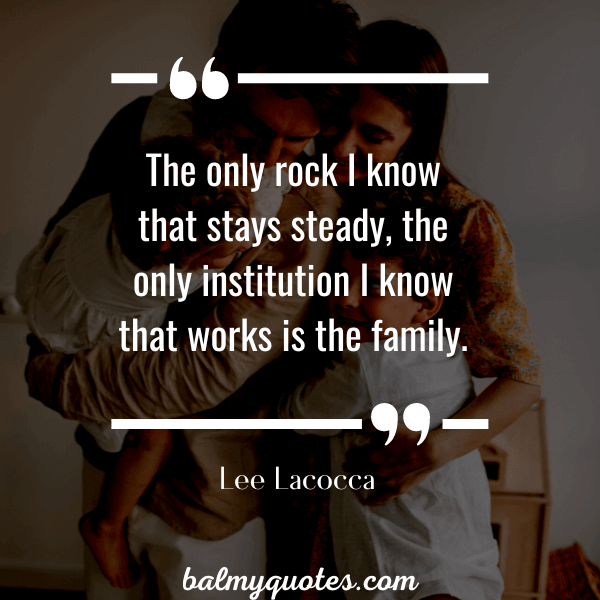 "The only rock I know that stays steady, the only institution I know that works is the family." – Lee Lacocca
"The family is the test of freedom; because family is the only thing that the free man makes of himself and by himself." – Gilbert K. Cherston
OTHER QUOTES
Famous Quotes On Women
Famous Quotes On Change
Lex Fridman Quotes
Jim Kwik Quotes