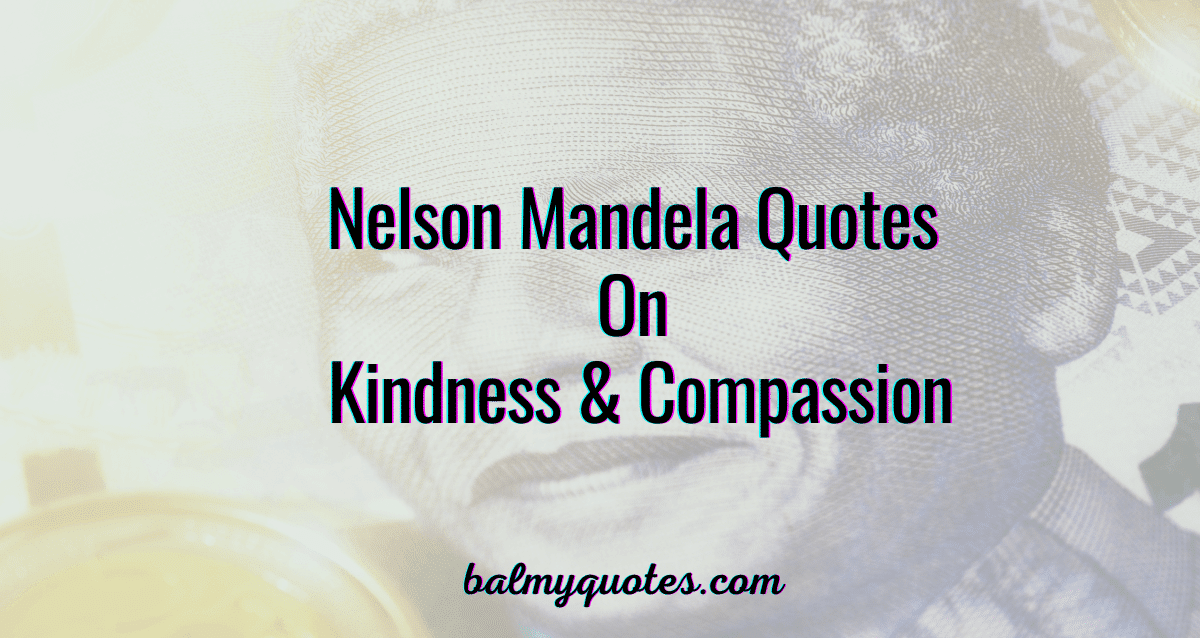 Nelson Mandela was a South African anti-apartheid revolutionary, political leader, and philanthropist who served as President of South Africa from 1994 to 1999. He was the country's first black head of state and the first elected in a fully representative democratic election. He was awarded the Nobel Peace Prize in 1993 for his efforts to end apartheid and bring about a multi-racial democracy in South Africa. There are many great things to learn from Nelson Mandela. To inspire you, I have compiled the best Nelson Mandel quotes on kindness and love.
Nelson Mandela is a great example of the power of love and compassion. He showed us that even in the face of tremendous adversity, we can remain true to our values and strive to make the world a better place for everyone. He also taught us the importance of forgiveness and that revenge does not bring progress but only more hatred and violence. Through his actions and words, Nelson Mandela taught us the importance of never giving up hope and always striving to make a brighter future for ourselves and future generations. Here are the quotes by Nelson Mandela on Kindness, love & compassion.
Best Quotes By Nelson Mandela On Kindness & Compassion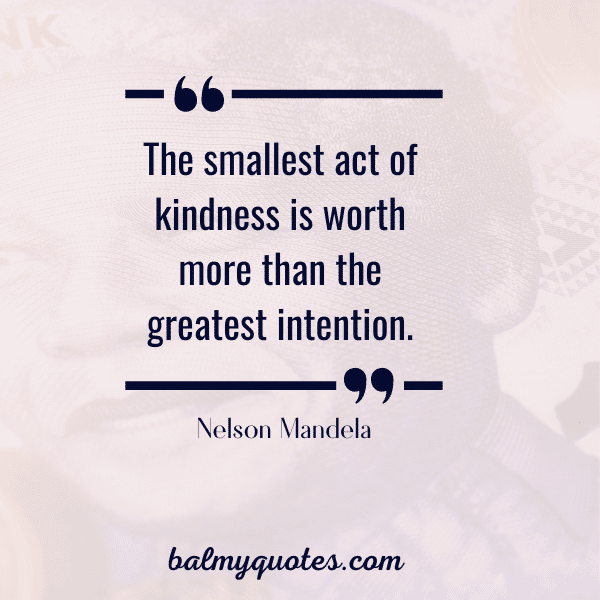 #1 "The smallest act of kindness is worth more than the greatest intention." – Nelson Mandela.
#2 "There can be no greater gift than that of giving one's time and energy to help others without expecting anything in return."- Nelson Mandela
#3 "I believe that in the end that it is kindness and accommodation that are all the catalysts for real change."- Nelson Mandela
#4 "You cannot do a kindness too soon because you never know how soon it will be."- Nelson Mandela
#5 "Our human compassion binds us the one to the another – not in pity or patronizingly, but as human beings who have learnt how to turn our common suffering into hope for the future" – Nelson Mandela
Nelson Mandela's Inspiring Quotes on the Power of Kindness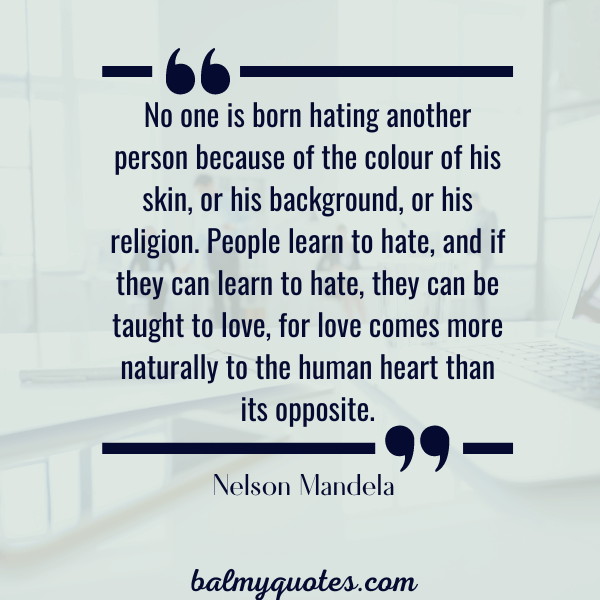 #6 "No one is born hating another person because of the colour of his skin, or his background, or his religion. People learn to hate, and if they can learn to hate, they can be taught to love, for love comes more naturally to the human heart than its opposite."- Nelson Mandela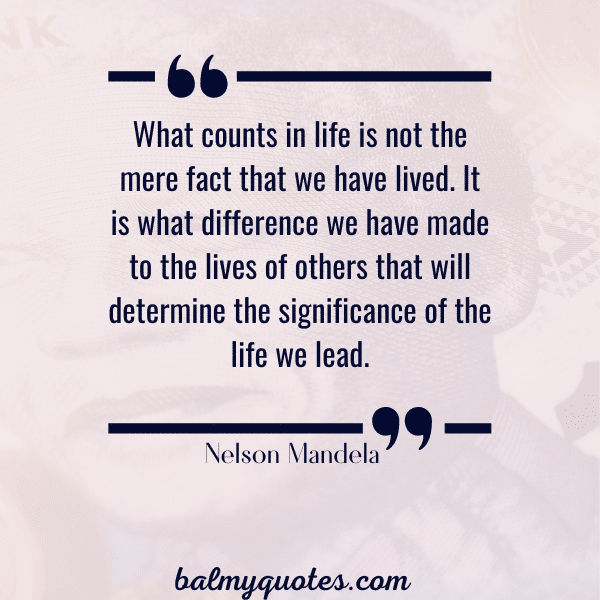 #7 "What counts in life is not the mere fact that we have lived. It is what difference we have made to the lives of others that will determine the significance of the life we lead."- Nelson Mandela
#8 "We can change the world and make it a better place. It is in our hands to make a difference."- Nelson Mandela
#9 "You will achieve more in this world through acts of mercy than you will through acts of retribution." – Nelson Mandela
These quotes on kindness and compassion by Nelson Mandela remind us that we should treat others as we want to be treated and show kindness to the people in our lives.
I hope you enjoyed reading these quotes, and feel free to share them with your family and friends!