Life can be hectic, causing us to lose sight of our needs and forget to take care of ourselves. Many times, we extend kindness to others without hesitation yet deprive ourselves of the same compassion.
We constantly push, judge, and belittle ourselves in pursuing perfection, sometimes without even realizing it.
But isn't the most significant relationship we'll ever have with ourselves?
Today's blog post is a gentle reminder that self-kindness isn't an act of self-indulgence or egotism. It is, in fact, an act of survival and resilience.
It's about honoring ourselves and acknowledging that we deserve the compassion, understanding, and love that we so freely give to others.
These inspirational be kind to yourself quotes will serve as gentle reminders to be kind to yourself, encouraging you to live a life of self-compassion and self-love.
Nurturing Self-Love: Uplifting Quotes to Inspire Kindness Within
#1. "Be gentle with yourself. You are a child of the universe, no less than the trees and the stars." – Max Ehrmann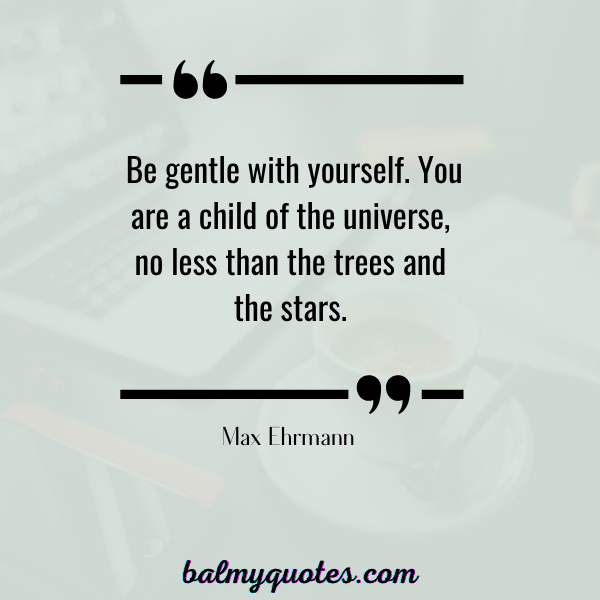 #2. "You are imperfect, permanently and inevitably flawed. And you are beautiful." – Amy Bloom
#3. "You yourself, as much as anybody in the entire universe, deserve your love and affection." – Buddha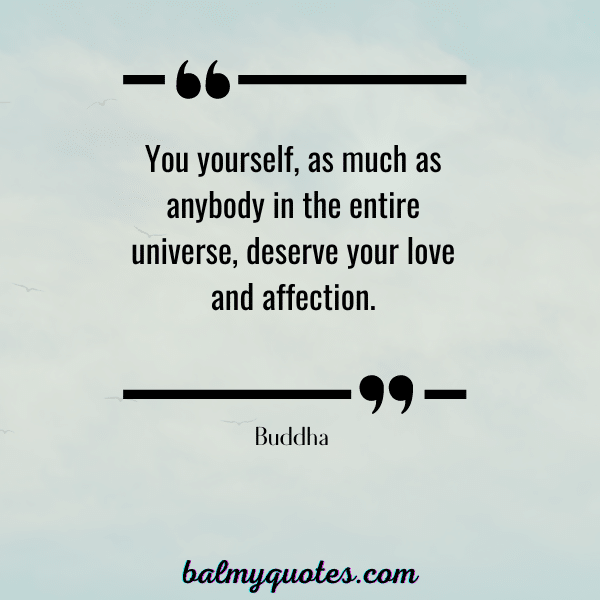 #4. "You're always with yourself, so you might as well enjoy the company." – Diane Von Furstenberg
#5. "Nourishing yourself in a way that helps you blossom in the direction you want to go is attainable, and you are worth the effort." – Deborah Day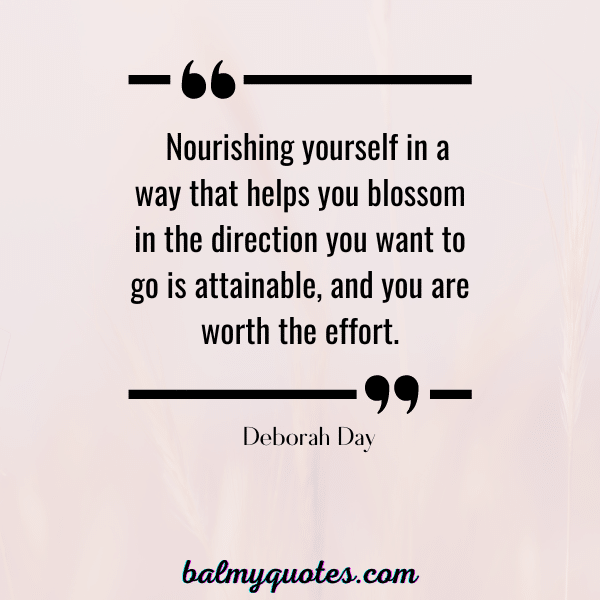 #6. "Rest and self-care are so important. When you take time to replenish your spirit, it allows you to serve others from the overflow. You cannot serve from an empty vessel." – Eleanor Brown
Quotes To Encourage Self-Kindness
#7. "You are imperfect, you are wired for struggle, but you are worthy of love and belonging." – Brené Brown
#8. "Talk to yourself like you would to someone you love." – Brené Brown
#9. "You have been criticizing yourself for years, and it hasn't worked. Try approving of yourself and see what happens." – Louise Hay
#10. "To fall in love with yourself is the first secret to happiness." – Robert Morley
#11. "The only person who can pull me down is myself, and I'm not going to let myself pull me down anymore."  – C. JoyBell C.
#12. "Self-compassion is simply giving the same kindness to ourselves that we would give to others."  – Christopher Germer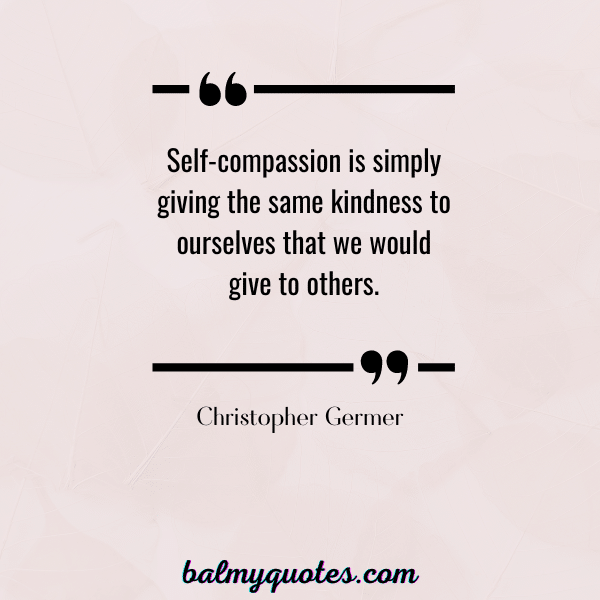 #13. "It's not your job to like me—it's mine."  – Byron Katie
#14. "Be gentle with yourself, you're doing the best you can."  – Unknown
Conclusion
Self-kindness is not a luxury but a vital necessity for overall wellness and fulfillment.
In our journey towards achieving goals and ambitions, we often become our own harshest critics, forgetting the importance of treating ourselves with the same love and compassion we extend to others.
These quotes are gentle reminders of the profound value of self-love and the power it holds to transform our lives.
They highlight the importance of recognizing our inherent worth and honoring ourselves as we navigate through the ups and downs of life. Applaud your achievements, acknowledge your efforts, and forgive yourself for your mistakes.
Remember, the road to self-kindness is a journey, not a destination.
So take a step each day, being patient and gentle with yourself, and over time, you will witness the transformative power of self-love and self-compassion.
Related Quotes
Here are some more quotes you might enjoy: