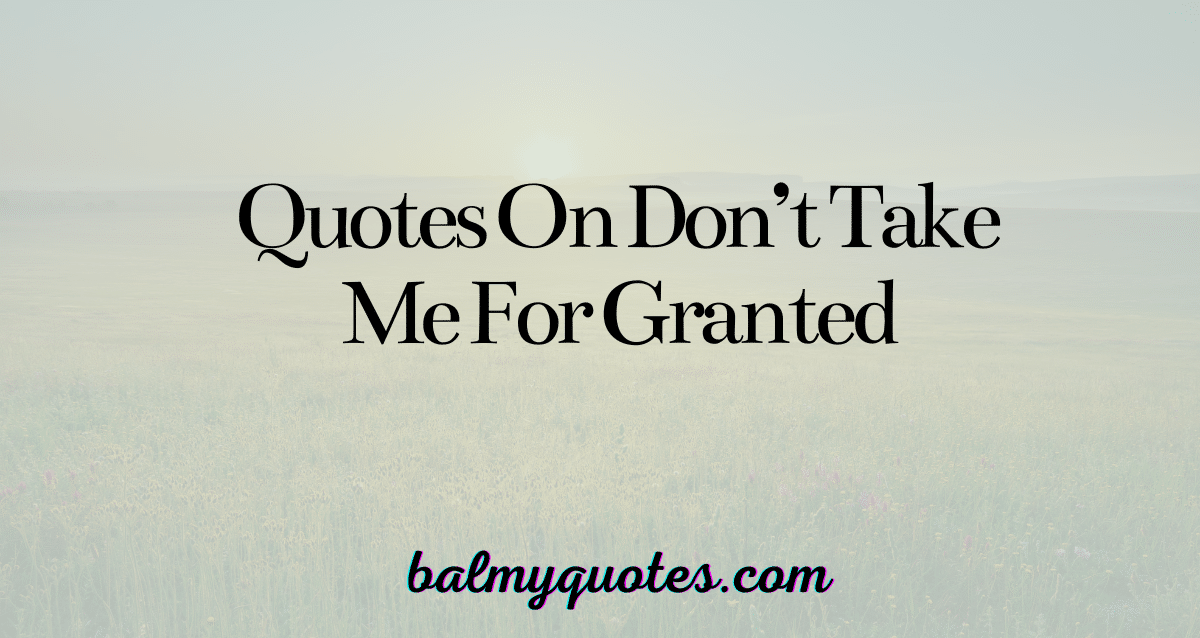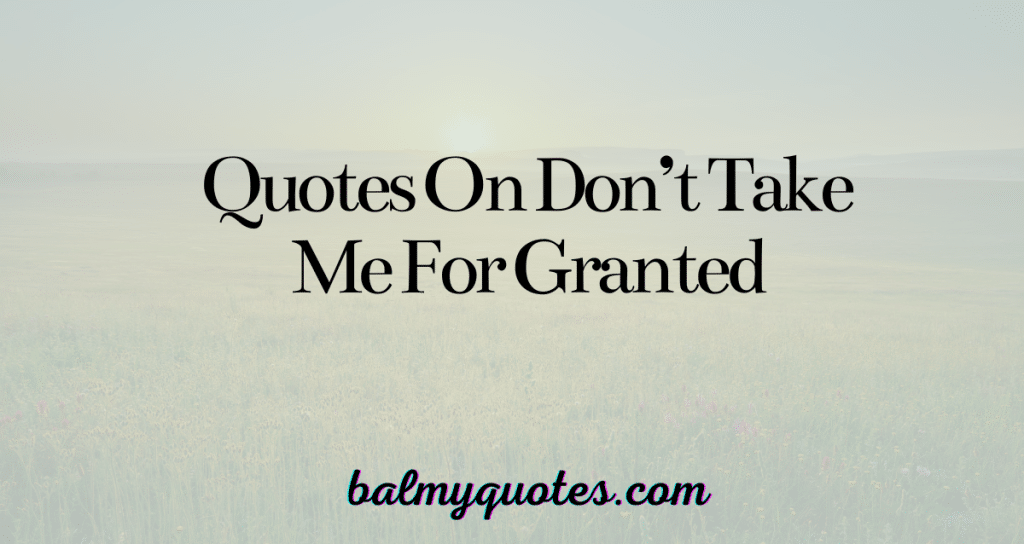 We have all experienced situations where we felt we were being taken for granted.
It could be in our relationships, at work, or even in our daily interactions with people.
It's a frustrating feeling that can leave us feeling undervalued and unappreciated.
In this blog post, we have compiled a list of don't take me for granted quotes that inspire you to stand up for yourself and demand the respect you deserve.
These quotes will remind you that you are worthy of love, respect, and appreciation and should never settle for less.
So, let's dive in and explore some powerful quotes that will help you assert your worth and value.
Quotes on Being Taken for Granted in Relationships
Being taken for granted is a common issue in many relationships, and it can be frustrating and hurtful.
Here are some quotes that highlight the importance of not taking relationships for granted:
#1. "The greatest thing you'll ever learn is just to love and be loved in return." – Moulin Rouge
#2. "The biggest mistake you can make in a relationship is taking your partner for granted." – Tony Gaskins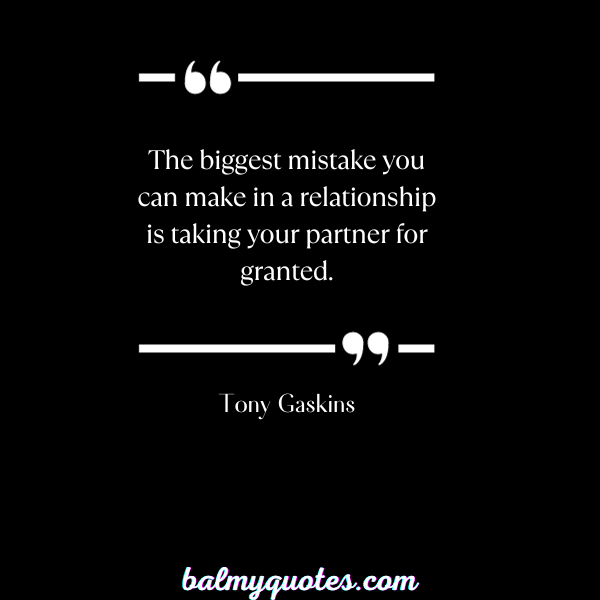 #3. "Never allow someone to be your priority while allowing yourself to be their option." – Mark Twain
#4. "Love is not a feeling of happiness. Love is a willingness to sacrifice." – Michael Novak
#5. "Appreciation can make a day, even change a life. Your willingness to put it into words is all that is necessary." Margaret Cousins
#6. "Don't waste your time with someone who isn't willing to put in the effort to know your worth."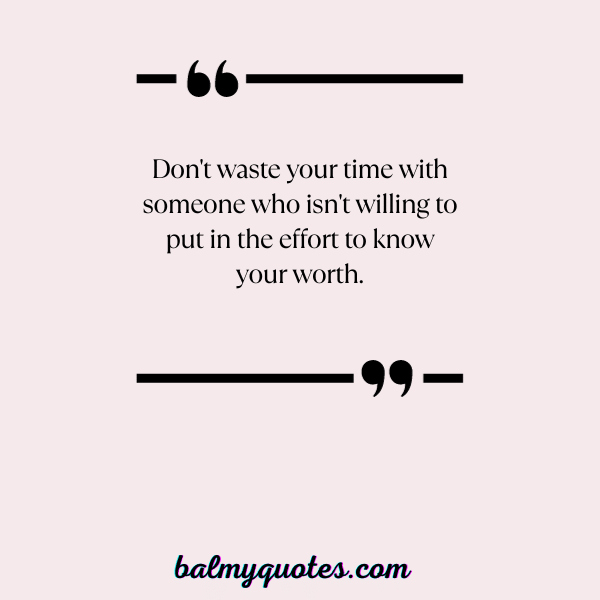 #7. "The worst feeling is being taken for granted by the person you thought would never do that to you."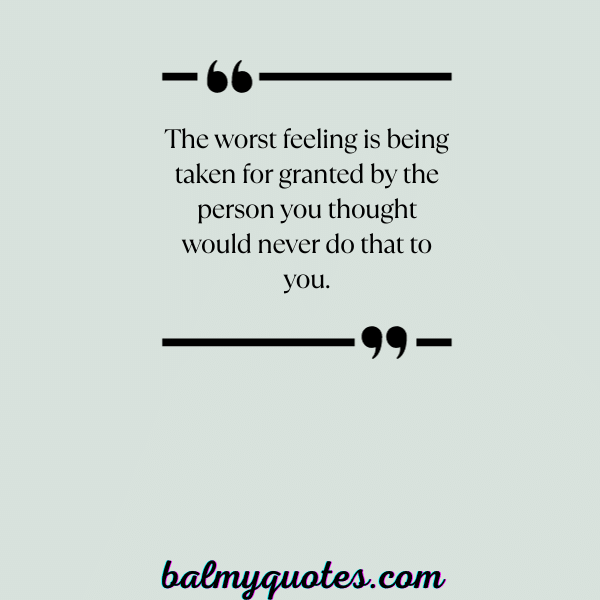 #8. "The worst thing you can do in a relationship is to make your partner feel like they're replaceable. Don't take them for granted."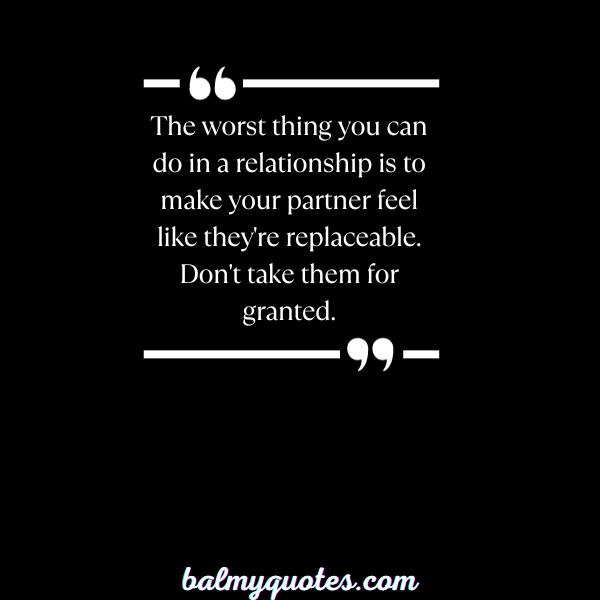 #9. "Taking someone for granted is the quickest way to lose them slowly."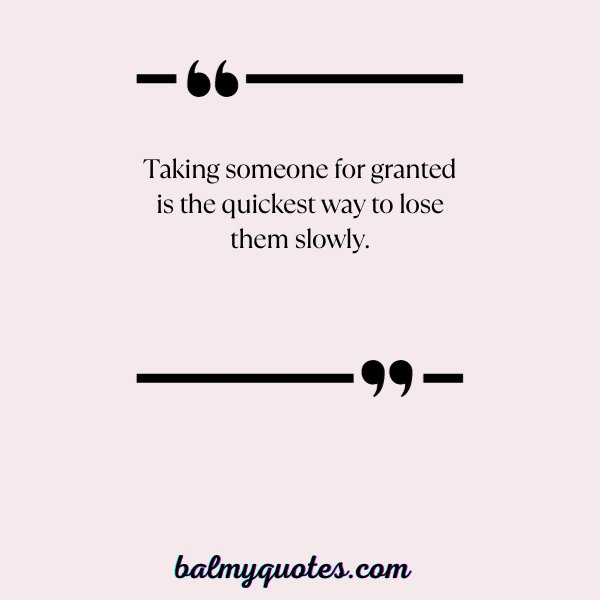 #10. "Appreciate what you have before time makes you realize what you had and what you lost."
Don't Take Me For Granted Quotes
#11. "Don't take me for granted because, unlike the rest, I am not afraid to walk away." – Unknown
#12. "If you want me to stay, don't make me feel like I'm easily replaceable.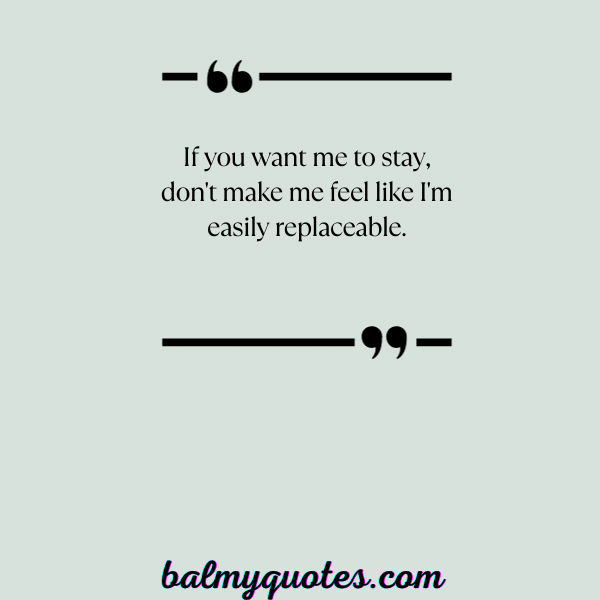 #13. "Don't assume I'll always be here. I'm not a permanent fixture; I'm a person, and people come and go. Don't take me for granted."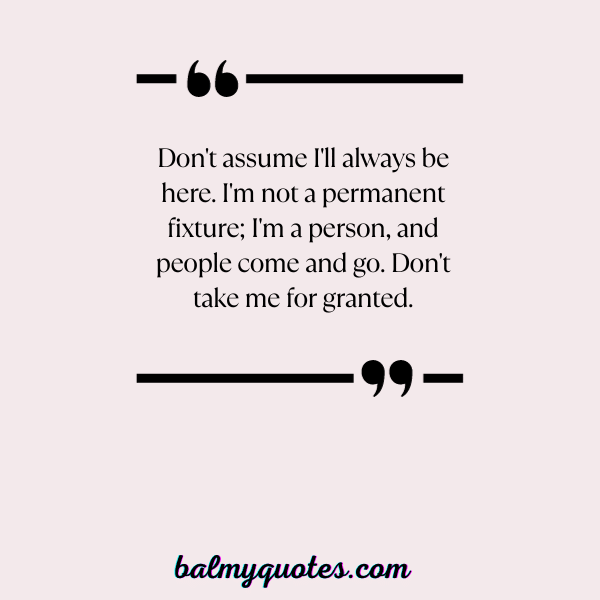 #14. "Love is a choice, made each day through care, respect, and gratitude. Do not take me—or what we have – for granted."
#15. "I will not be an afterthought. I deserve to feel chosen, not settled for. Do not take this chance, or me, lightly."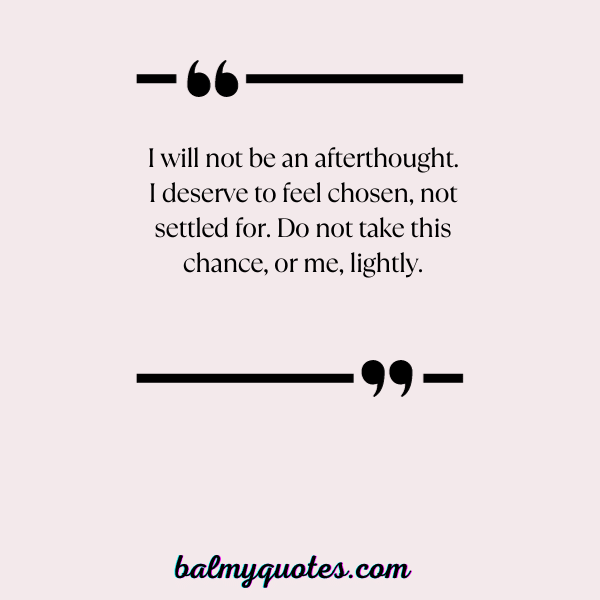 #16. "You'll never regret showing gratitude, but you might regret taking me for granted."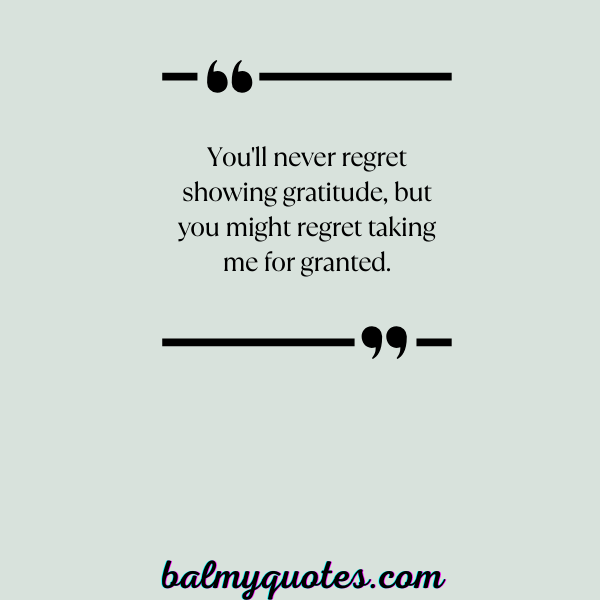 #17. "The value of a person isn't determined by their availability. Don't assume I'll always be around."
Quotes On Don't Take Things For Granted
#18. "Never take for granted the little things that mean the most to you. One day, you may look back and realize they were big things."
#19. "Never take anything or anyone for granted because the things that matter most in life are often the things we overlook."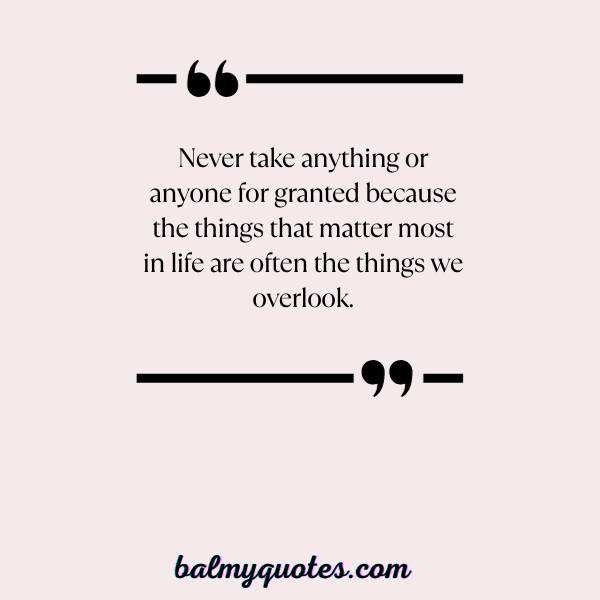 #20. "Nothing hurts more than being taken for granted by someone you truly care about."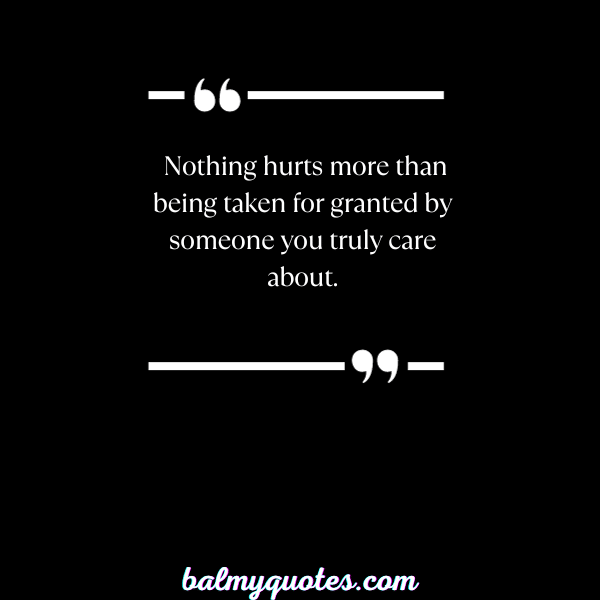 #21. "Don't take for granted the person who was there for you when no one else was." – Anonymous
#22. "When you take things for granted, the things you are granted get taken." – Unknown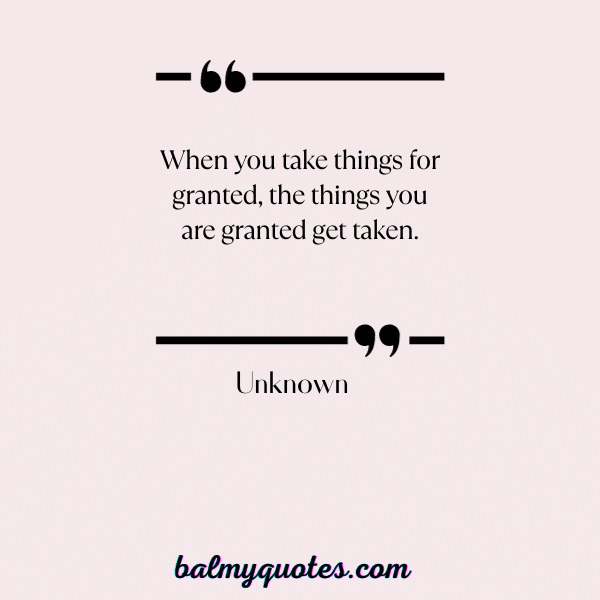 #23. "Don't take people for granted. No matter how much they love you, people get tired eventually." – Unknown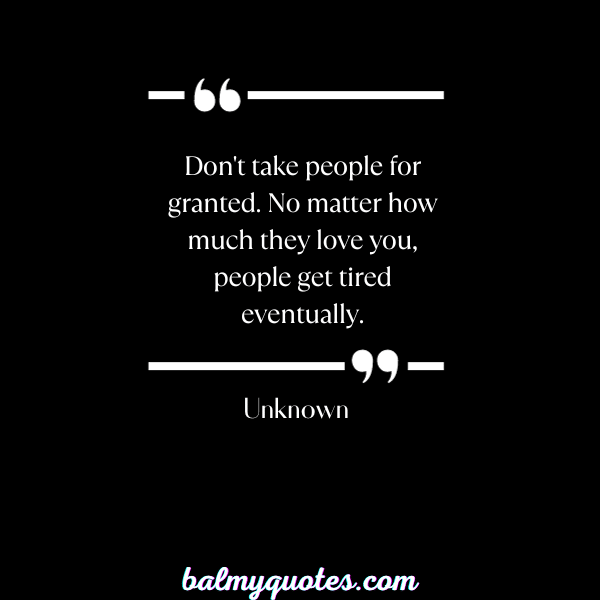 #24. "You don't know what you have until it's gone, so don't take me for granted."
#25. "Life is too short to be taken for granted. Value the people who value you."
Short Quotes On Taking Granted
#26. "Appreciate what you have before it becomes a memory."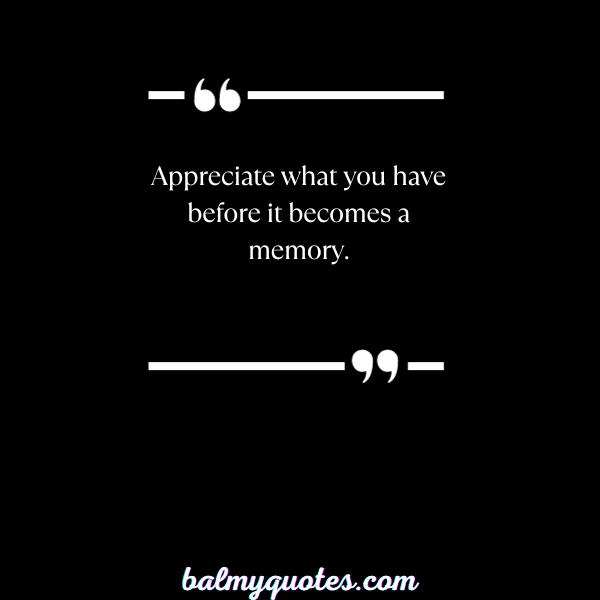 #27. "Small gestures go further than you think."
#28. "Love freely, and take nothing for granted."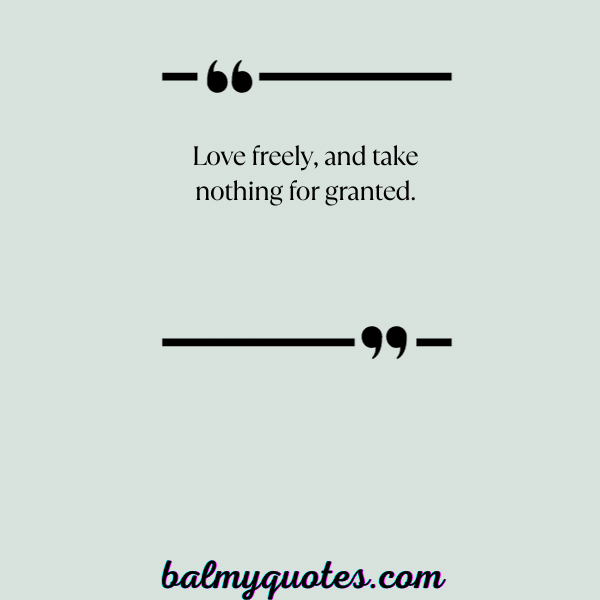 #29. "Cherish today; tomorrow isn't promised."
#30. "Make your partner a priority, not an option."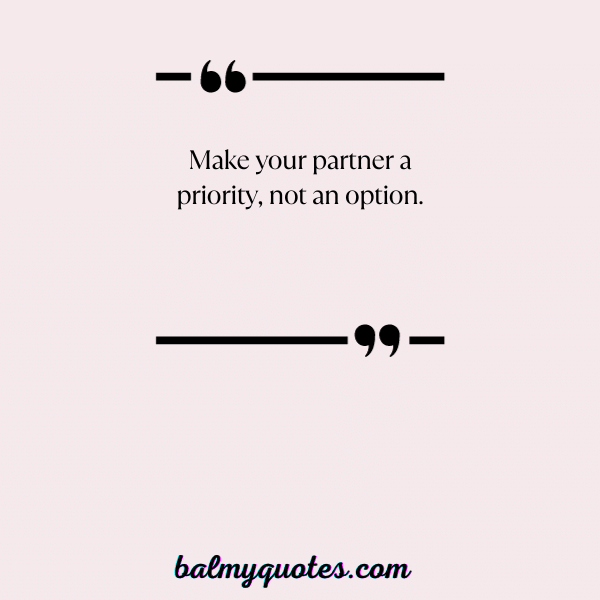 #31. "Thoughtful words cost nothing and mean everything."
#31. "Value what you have before you realize what you've lost."
#33. "Don't mistake my patience for indifference."
#34. "Taking me for granted won't make me stay."
Conclusion
In conclusion, It is important to appreciate the people and things around us and not assume they will always be there.
These quotes about not taking things for granted can remind us to appreciate the good things in our lives.
It's easy to forget how lucky we are to have certain people or things. But one day, that might change.
I hope reflecting on these words is a gentle reminder to open our eyes a little wider each day. Take a moment to show gratitude for the blessings that truly matter—whether that's a spouse, a friend, our health, or whatever brings you joy.