Learning is essential to human beings. It helps us grow and change and makes us more creative, productive, and efficient.
It is a continuous process. We can always learn something new and improve our skills in the process. The world of today is filled with so many opportunities to learn. Here are 20 famous inspirational quotes on learning to help motivate you to achieve your goal, whether you're learning new skills or anything else in general.
Famous Inspirational Quotes On Learning
#1. "Anyone who stops learning is old, whether twenty or eighty. Anyone who keeps learning stays young."- Henry Ford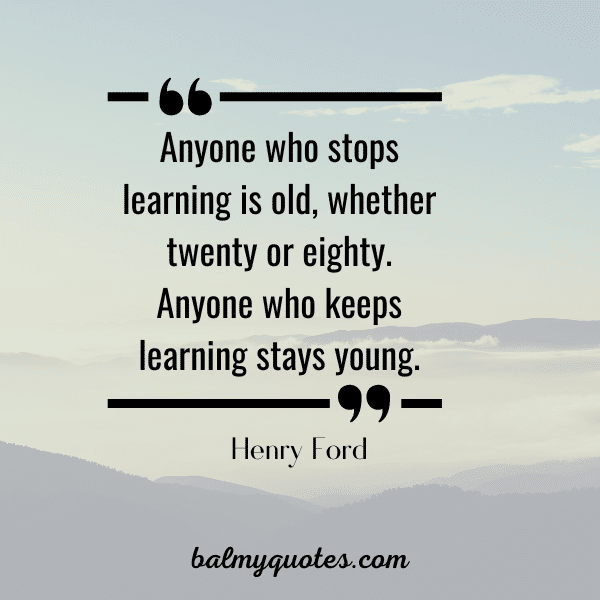 #2. "The more that you read, the more things you will know. The more you learn, the more places you will get."- Dr. Seuss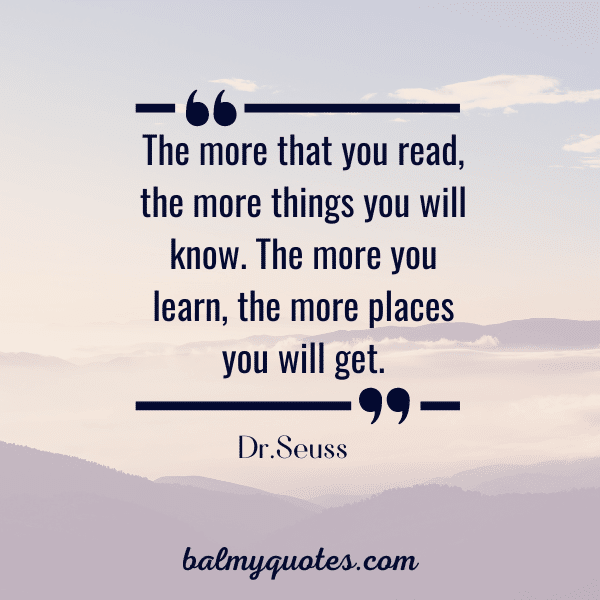 #3. "We learn from failure, not from success!"- Bram Stoker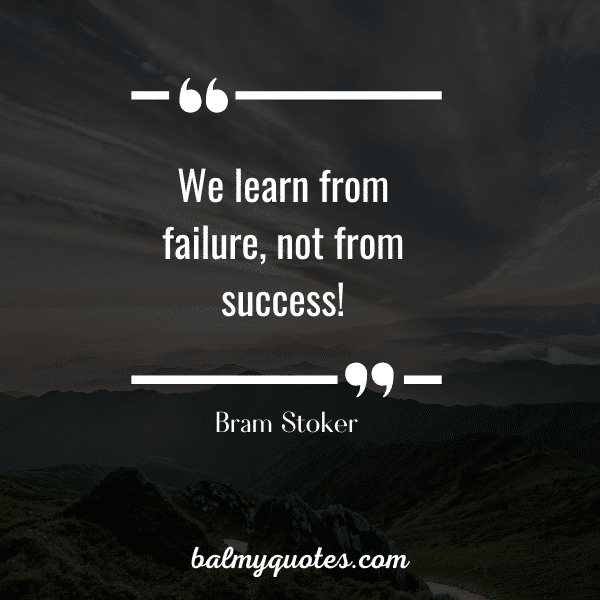 #4. "Once you stop learning, you start dying."- Albert Einstein
#5. "Intellectual growth should commence at birth and cease only at death."― Albert Einstein
#6. "The beautiful thing about learning is that no one can take it from YOU." B B King
#7. "The capacity to learn is a gift; the ability to learn is a skill; the willingness to learn is a choice."- Brian Herbert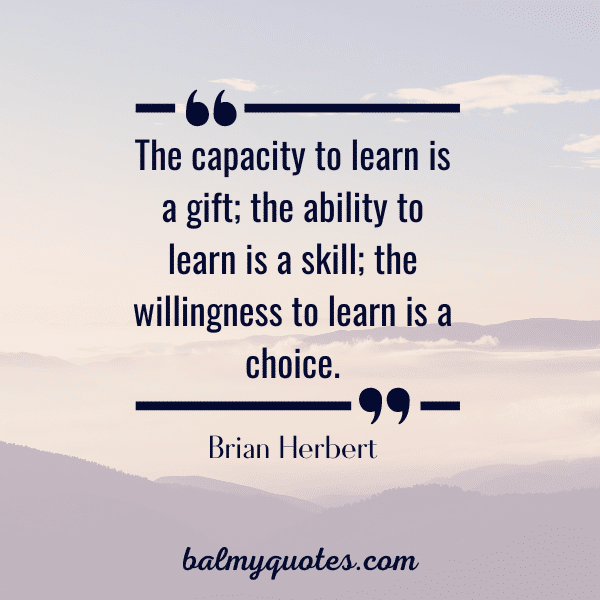 #8. "All students can learn, just not on the same day, or the same way."- George Evans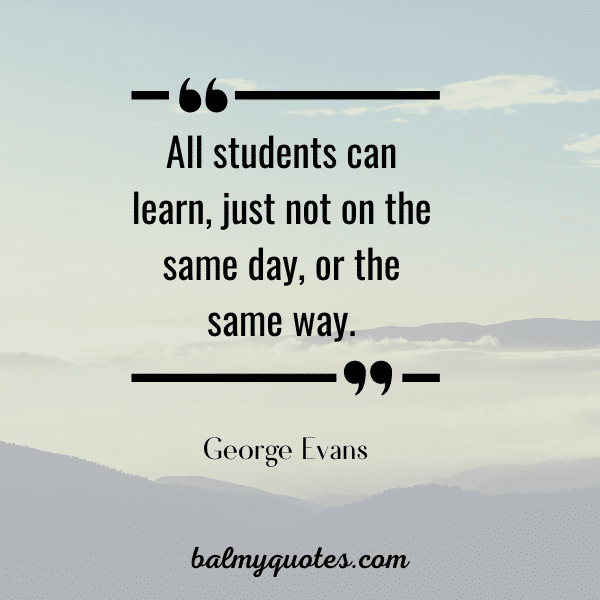 #9. "For the things we have to learn before we can do them, we learn by doing them."- Aristotle
#10. "Change is the end result of all true learning."- Leo Buscaglia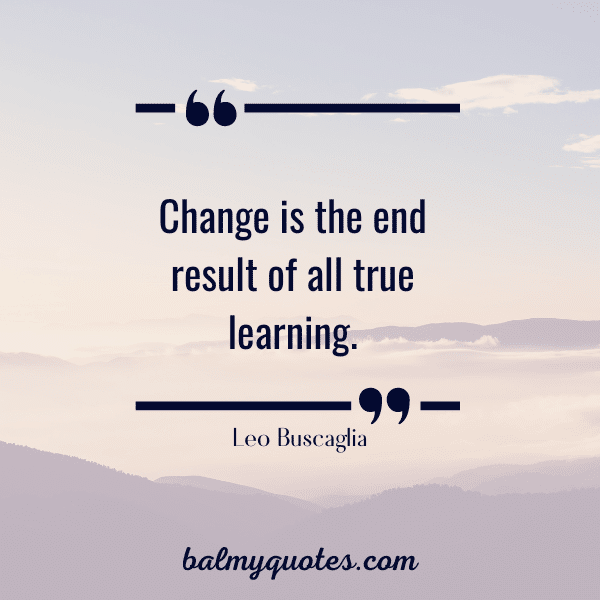 Inspirational Quotes on the Joy of Learning
#11. "I am always doing that which I cannot do, in order that I may learn how to do it." ― Pablo Picasso
#12. "Wisdom… comes not from age, but from education and learning."- Anton Chekhov
#13. "Learning never exhausts the mind."- Leonardo da Vinci
#14. "Who dares to teach must never cease to learn."- John Cotton Dana
#15. "Live as if you were to die tomorrow. Learn as if you were to live forever." ― Mahatma Gandhi
#16. "In learning, you will teach, and in teaching, you will learn." ― Phil Collins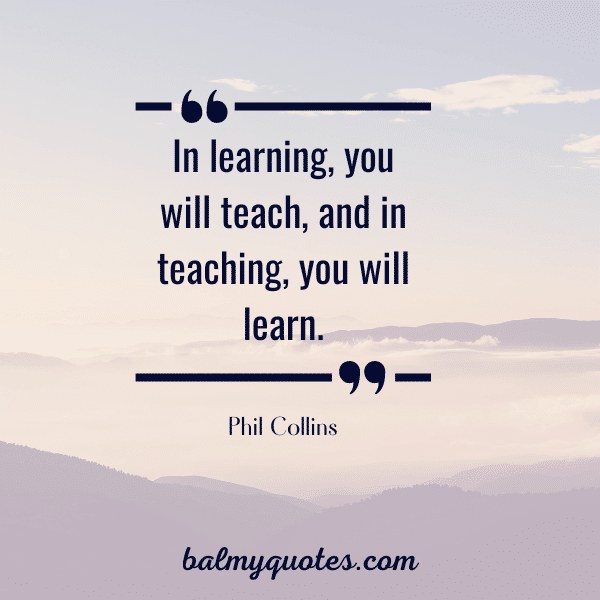 #17. "Leadership and learning are indispensable to each other." ― John F. Kennedy
#18. "He who learns but does not think, is lost! He who thinks but does not learn is in great danger." – Confucius
#19. "I never learn anything talking. I only learn things when I ask questions." – Lou Holtz
#20. "If you want to earn more, learn more."- Zig Ziglar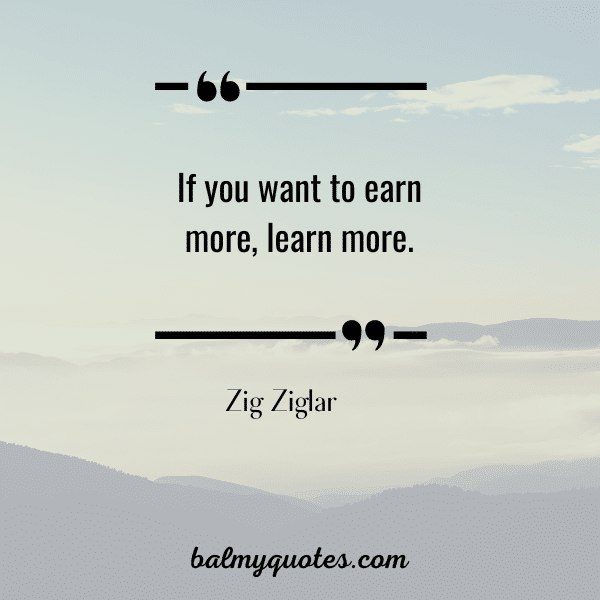 Related Quotes
If you enjoy reading 18 famous inspirational quotes on learning, check out the related quotes below.