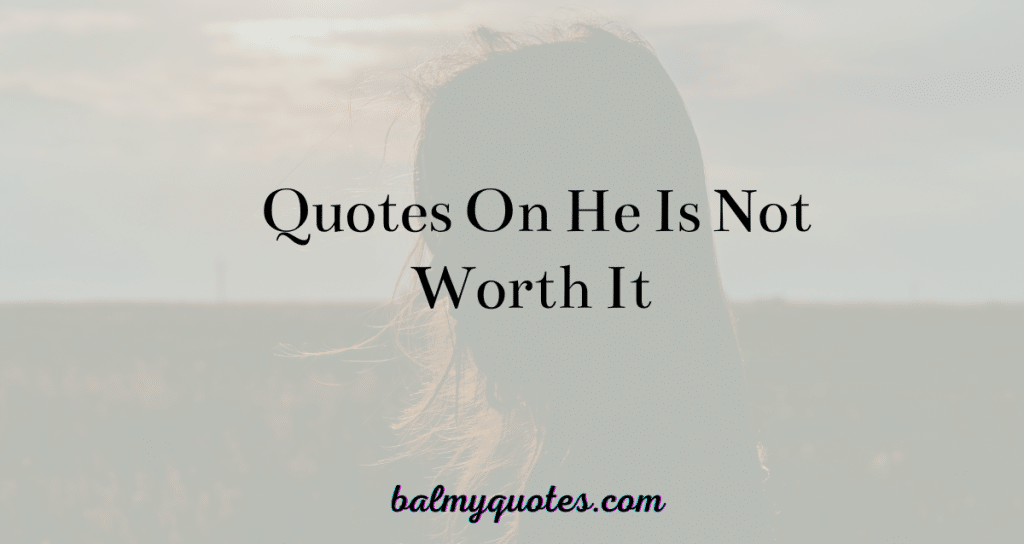 In life, we encounter various situations where we have to evaluate the worthiness of someone's presence. Relationships, friendships, and even professional connections can all undergo moments of doubt, prompting us to question if someone truly deserves our time, energy, and emotions.
In these moments, it is important to recognize these people and let them go. Redefining our happiness is a powerful tool for our emotional and mental well-being.
Quotes are a special way of expressing our feelings and emotions. They can be inspiring, motivational, and uplifting. In this article, we will look at quotes on he is not worth it that can help us remember why he is not worth your time and energy.
Reasons He Is Not Worth It
Sometimes, we come across people who don't deserve the investment of our emotional energy and time. It's hard to accept that some people aren't worth our time, particularly when we have a long history or relationship with them.
Nevertheless, we must be aware of the signs and take steps to distance ourselves from them.
An individual might not be worth the emotional energy if they display toxic behavior. This can manifest in various ways, from physical or verbal abuse to being unsupportive, controlling, or manipulative.
These behaviors can seriously damage our mental and emotional well-being, so it is essential to recognize these signs and take action to end the relationship.
Another warning sign to watch out for is unreliability or inconsistency. They may make promises that never get fulfilled.
They may also fail to provide support or assistance when needed. These signs should be viewed as red flags, as they can lead to frustration and disappointment.
Here are the famous and best quotes on he is not worth it.
Quotes on Understanding He's Not Worth It
#1. "If you need to fight over a guy, he's not worth it. Go for someone who's waiting for you." K.A Tucker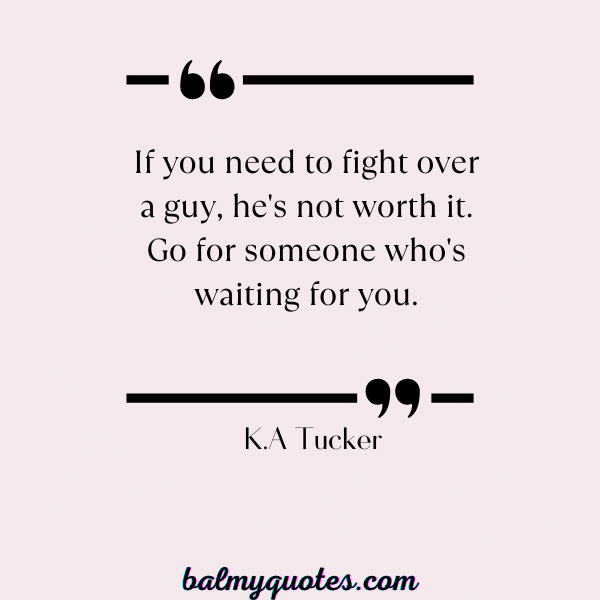 #2. "Respect yourself enough to walk away from anything that no longer serves you, grows you, or makes you happy." – Robert Tew
#3. "A real man does not play mind games with a woman. Only weak, insecure, and immature boys do that." – Anonymous.
#4. "If he's not treating you right, it's time to walk away. It's better to be alone than to be with someone who doesn't appreciate you."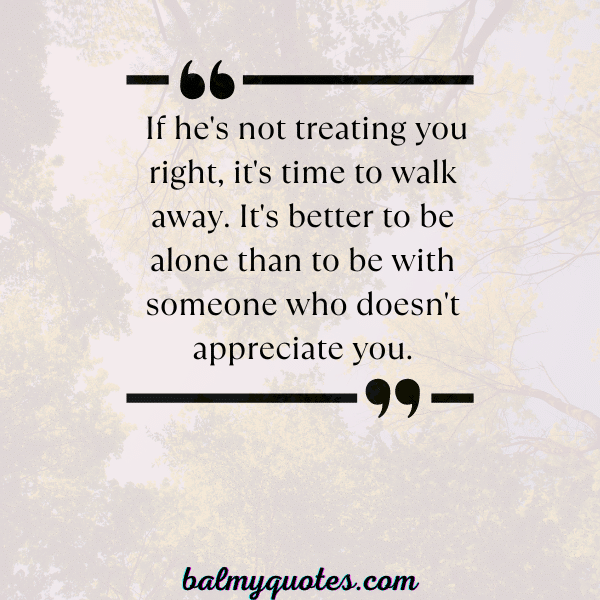 #5. "The right person will never make you feel like you have to compete for their attention."
#6. "You deserve someone who will make you feel like you are worth everything."
#7. "You are worthy of someone who will never make you doubt your worth."
#8. "Know what you deserve. And don't settle for less."
#9. "Don't waste your time on someone who doesn't value it."
Saying And Quotes On He Is Not Worth It
#10. "Surround yourself with people who see your value and bring out the best in you. Let go of those who diminish your worth."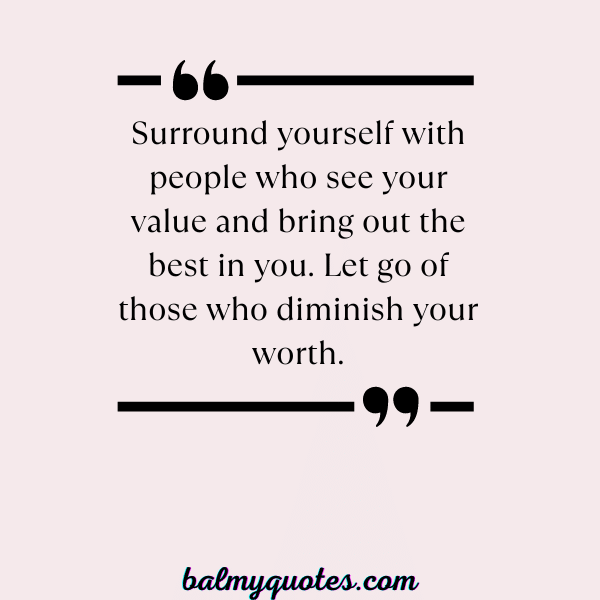 #11. "When you realize your self-worth, you'll stop seeking validation from those who can't provide it. Focus on those who truly value you."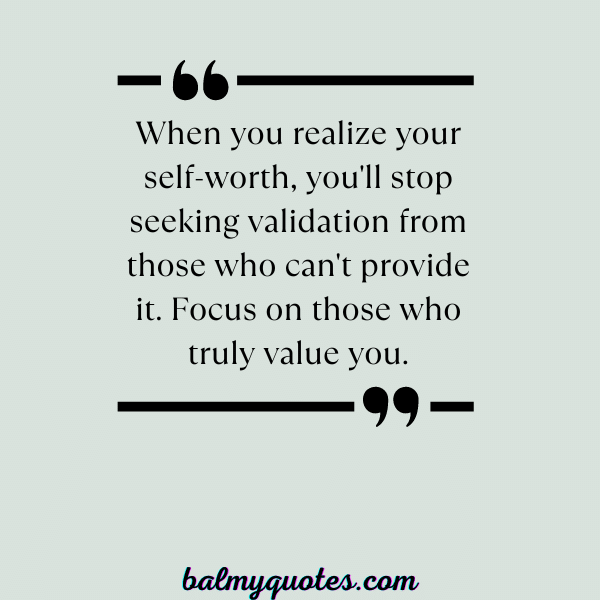 #12. "Life is too short to waste on those who don't value your time. Spend it with those who genuinely care and make every moment count."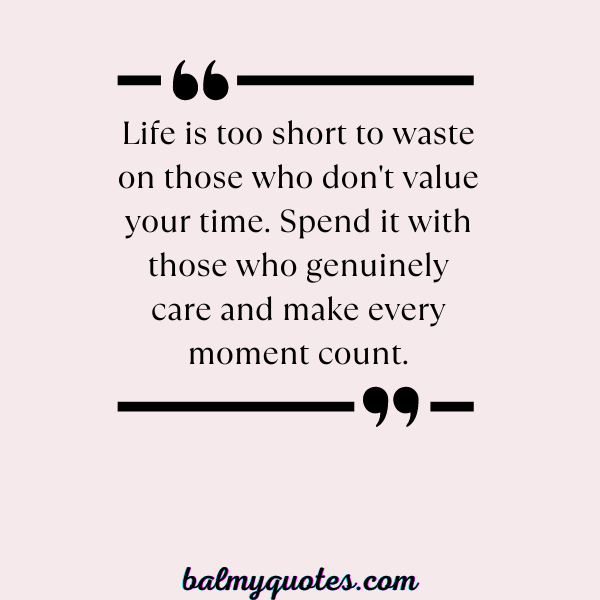 #13. "Protect your peace by distancing yourself from those who drain your energy and don't appreciate your presence in their lives."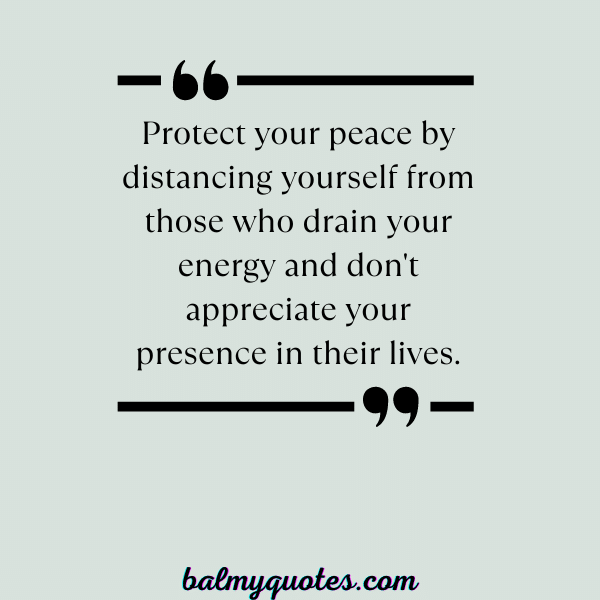 #14. "You deserve someone who supports your dreams, celebrates your successes, and loves you unconditionally. Don't settle for less."
#15. "Prioritize your well-being by letting go of toxic relationships. Choose to be surrounded by people who bring positivity into your life."
#16. "Don't hold onto someone unwilling to make an effort. You deserve someone who shows up and is worth the investment."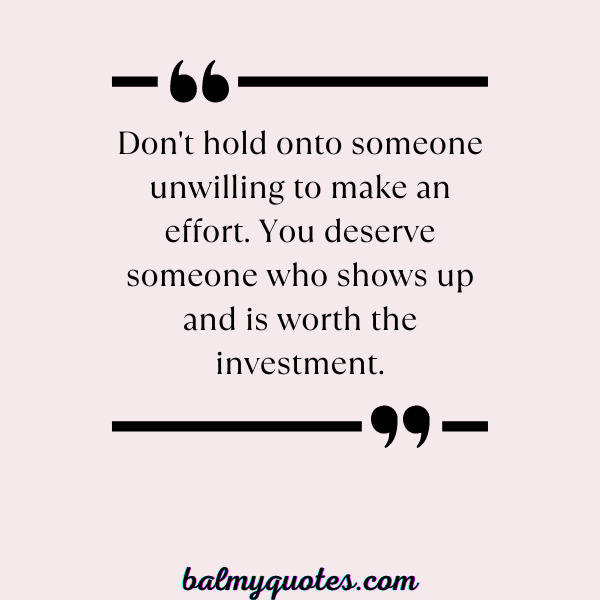 #17. "When you stop chasing someone who doesn't value you, you give yourself a chance to be pursued by someone who does."
#18. "Sometimes, the best thing you can do for yourself is to walk away from someone who is not worth it."
Quotes on Moving Forward
It can be hard to find the motivation to move on from a difficult situation. Letting go of someone who is not worth it can be an intimidating and overwhelming task, but it's necessary for personal growth and happiness.
Here are some quotes to inspire you to move forward:
#19. "The truth is, unless you let go, unless you forgive yourself, unless you forgive the situation unless you realize that the situation is over, you cannot move forward." – Steve Maraboli
#20. "Letting go doesn't mean that you don't care about someone anymore. It's just realizing that the only person you really have control over is yourself." – Deborah Reber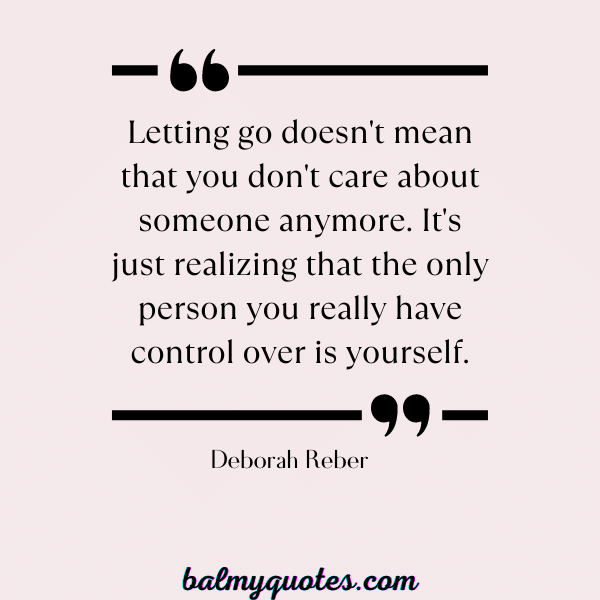 #21. "Sometimes the hardest part isn't letting go but rather learning to start over." – Nicole Sobon
#22. "You can't start the next chapter of your life if you keep re-reading the last one." – Anonymous
#23. "Sometimes good things fall apart so better things can fall together." – Marilyn Monroe
#24. "The only way to get the best of an argument is to avoid it." – Dale Carnegie
#25. "It takes a lot of strength to let go of the past, but it is worth it in the end."
#26. "Sometimes the most courageous thing you can do is let go."
#27. "Don't let the past steal your present."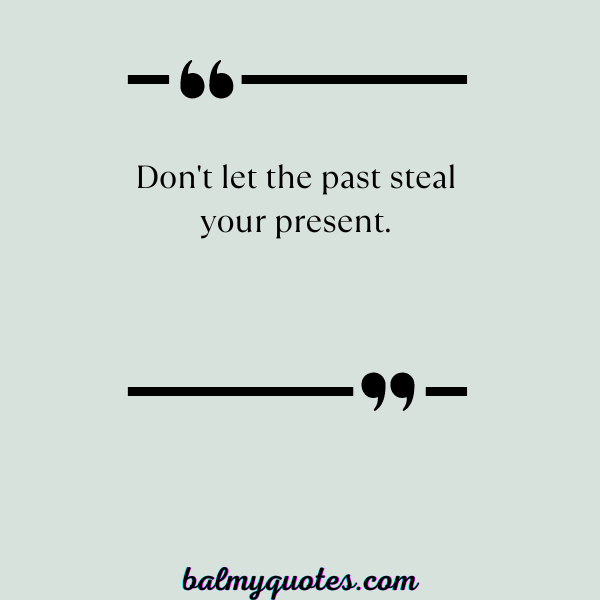 Conclusion
It is important to remember that no one is worth compromising your values and self-respect.
The quotes in this article serve as a reminder that if someone isn't treating you with the respect and appreciation you deserve, they are not worth your time or energy.
Knowing when to let go is difficult but ultimately necessary for your own peace of mind and happiness.
I hope you enjoyed reading these quotes on he is not worth it and share them with your family and friends to remind each other that self-care is important.
Related Quotes
Here are some other quotes that might be of interest to you.